Is it teal?  Is it blue?  Argh… can't decide…
Petrol blue, that's what I'm gonna call it.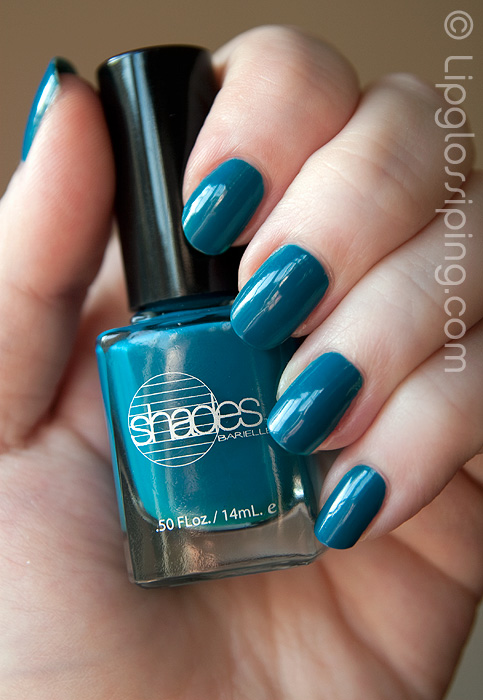 Barielle's A Bouquet for Ava is a stunning creme polish.  Opaque in 2 coats (as pictured), the formula is a beauty… smooth and thin but heavily pigmented.
I dislike the semi-matte finish once dried and was sure to top off with a coat of Seche Vite for the ultra-glossy look I love.  I'm on my 2nd full day of wear and I've no chips and only minimal tip wear, so far so good!
Barielle's A Bouquet for Ava is available online from Barielle and priced at £8 (though they're still currently offering BOGOF)
EDIT: Still love it, but you need to know… a base coat IS. A. MUST.  Trust me, this stains like a bitch.
Signed… Smurf Nails.