Contrary to popular belief (bloody blog name), I don't much like lipgloss – I tolerate it because it's so damn easy to apply and wear without any maintenance but I only wear it when I've got my hair tied back and even then, only in nude shades.  I'd like to tell you that this is the lipgloss that changed my entire opinion on the product genre, I mean… if any brand could do it, it would be a gloss that comes from the Kevyn Aucoin line right?
Wrong.  I still don't like lipgloss, but don't let that put me off telling you lipgloss lovers about a very pretty one from the U.S brand that has recently returned to our shores.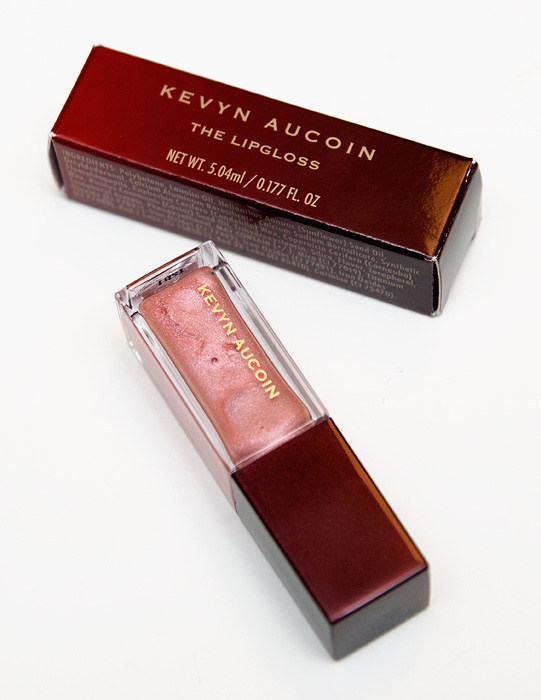 Lilium is a sparkle-packed nude pink which flashes silver reflects on the lips.  It's packaged in a nicely-weighted, square tube with a wider-than-usual doefoot applicator and would look sleek in any makeup bag.  The formula is tacky but not super-sticky, though I still wouldn't recommend you go out on a windy day without a pair of tweezers to pick off all the leaves/grit/small children that may become stuck to your face, it is still lipgloss afterall.
There's no discernible scent and the product applies nicely without doing that jizz-lips thing.  Sorry, but you totally know what I'm talking about, lipgloss can look pretty rank when badly formulated or over-applied.  This one won't leave you shame-faced.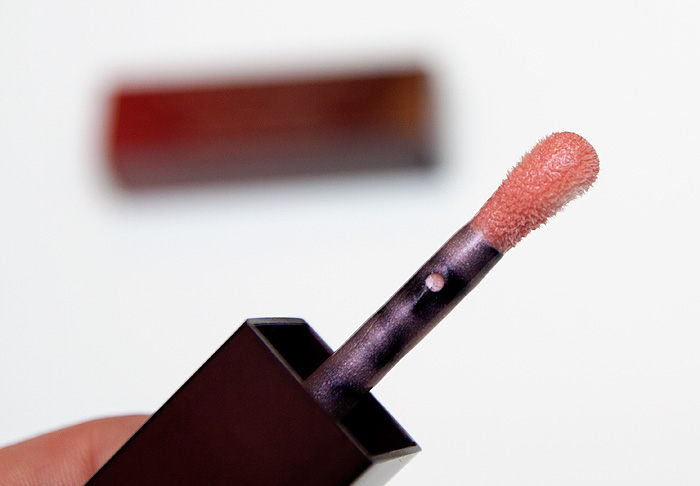 It's actually pretty hard-wearing for a gloss formula, the colour fades after a couple of hours but the pale reflects linger on to give some natural shine and depth to your lips in an illusory lip-plumping way.  My only caveat with this particular shade is that the sparkle does feel the tiniest bit gritty on the lips… it's not uncomfortable, but I can feel something there if that makes sense.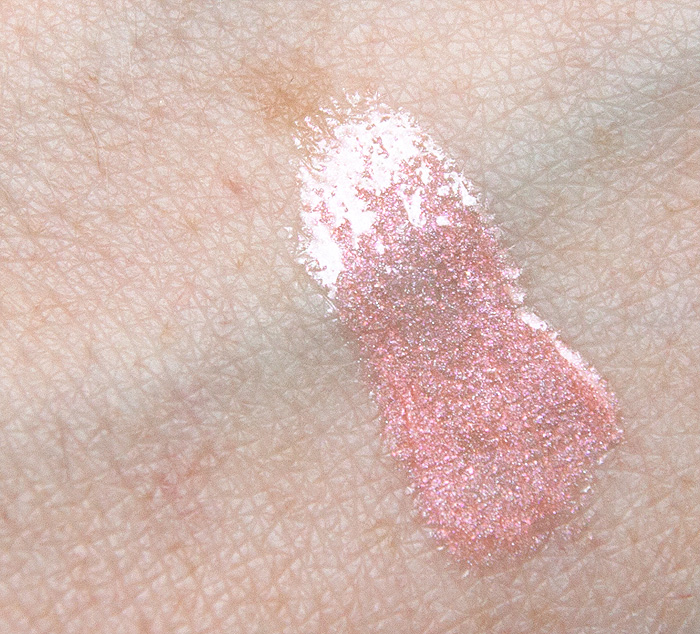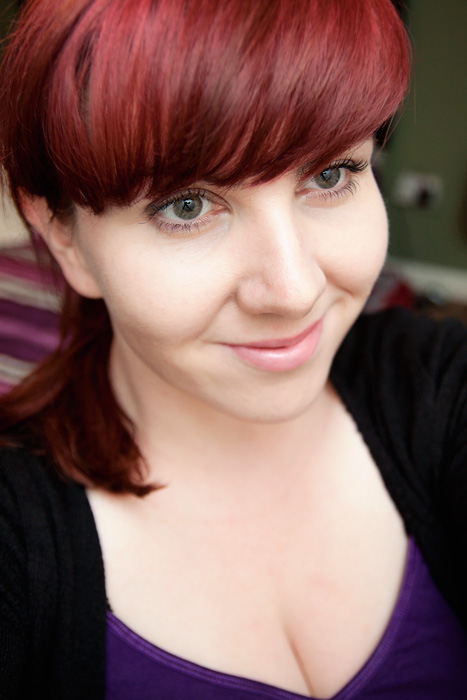 Kevyn Aucoin The Lipgloss in Lilium is priced at £23 and available to buy instore and online at SpaceNK*
* who need their butts kicked for such an awful swatch on the shade – can you remember when there weren't beauty blogs and all our online purchases had to be based on those little damn circles?!
** press sample
*** I bought the Sensual Skin Enhancer in another shade before my no-buy, I'm gonna make it love me.