Looking for an amazing holo with more sparkle than should be legal?
Look no further…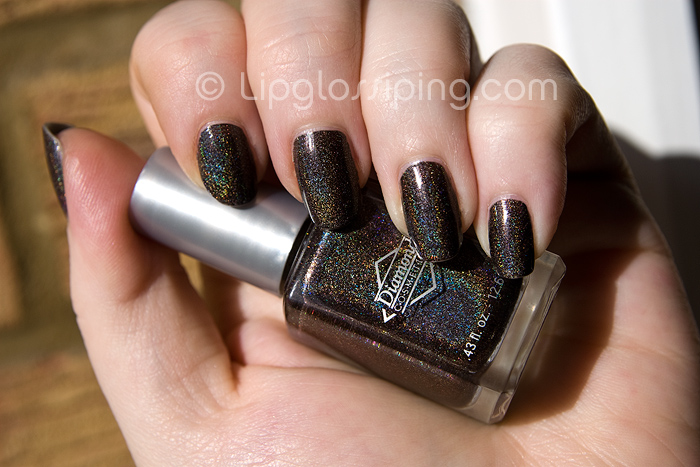 Diamond Cosmetics Chainmail Charm is an awesome display of holographic loveliness set in a dark charcoal base.  Think OPI My Private Jet but kick the holo up a notch and lower the price by about £5.
Application was fabulous, 2 coats will work very well, but I did three for a flawless finish.  Despite being full of sparkle, the polish is smooth to the touch and has a beautiful glossy finish without need for a top coat.  If this weren't enough, longevity is a little bit mind blowing.  I'm on the 5th day and I have barely noticeable tip wear.
Seriously, just buy this polish.
Diamond Cosmetics Chainmail Charm is available in the UK from FlashyNails and will set you back a measly £3.00