When better to put a so-called 'cooling gel' to the test than on some of the hottest days of the year so far?  Arnicare… you're up against it!
I'm a big believer in the herbal remedy Arnica… but only recently.
I had umpteen women telling me to make sure I packed some Arnica-related products in my hospital bag when I was preparing to give birth to L.  They all said that it would help ease bruising…. "down there".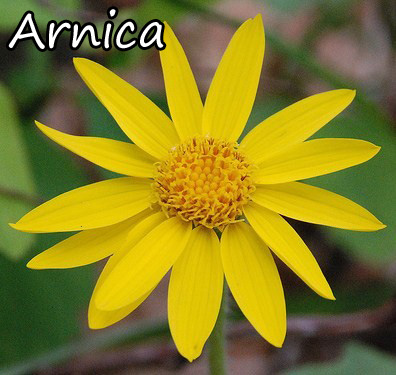 I didn't listen.  I couldn't even bear the thought of bruising "down there"…. la la la la, "Can't hear you!".  Was convinced baby L would emerge into this world a little bit like this (infact, it was my mantra in the last few weeks):
Push
Push
Pain
PUSH
Pop.
Clearly, I'm a moron… but not spending my precious Boots points on tubes of Arnica was probably for the best.  There ended up being no 'pushing' involved and Mr. L struggled under the weight of my damn hospital bag anyway.
However, after some recent surgery and tremendous abdominal bruising, I remembered this 'Arnica' stuff and shuffled down to my local Boots to pick myself up a tube of Nelsons Arnica Cream.  I only applied it to the major bruise, which was roughly 6x worse than the other incidental bruises…. would you believe it?  The major one ended up fading more rapidly than the rest!  That's me sold on the power of the herb.
I'm rambling really badly….
I was invited to sample Nelson's Arnicare Arnica Cooling Gel.  I'll let them tell you why we'd need it shall I?:
Nelsons Arnicare Arnica Cooling Gel combines the benefits of arnica with the refreshing sensation of natural grapefruit oil and menthol to cool and soothe the skin. Ideal for rubbing into aching muscles following physical exertion or to revive tired, heavy legs after being on your feet all day
On last Saturday, the hottest day of my LIFE (melodramatic pause) I pulled out the Arnicare Arnica Cooling Gel and applied.  Lots.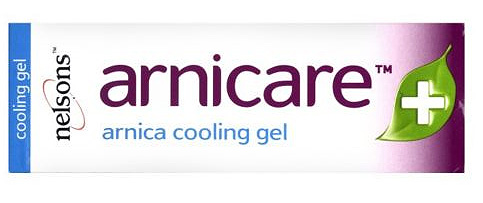 It didn't cool me down AT ALL!
Gutted.  Maybe there isn't enough of the whole 'cooling' properties to make a difference in this kind of heat.  I wanted it to feel like an Arctic breeze fluttering around my calves.  It didn't.
So I only did one leg… remember, I was really hot.  I could barely be bothered to breathe let alone bend over and massage ineffectual cooling gel into my legs.
Fast forward 9 hours… it's 11.30pm and I'm sat there blogging.  Under my desk, one of my legs feels bizarrely fresh… fresh like I've just woken up.  I only noticed it 'cos my other leg felt like it needed amputating after a day spent running around after a 14 month old.  What a strange feeling!
Arnicare Arnica Cooling Gel?  I think I like you.  You might not give me instant cooling relief, but I reckon if I'd massaged you into both legs I'd at least have been able to walk myself to bed.  As it was, Mr. L had to roll me.
I'm keeping this in the fridge from now on though.
Arnicare Arnica Cooling Gel is priced at £4.65 and available from pharmacies and health food stores nationwide.