Regardless of what your birth certificate says, Christmas is the one time of year we can wear an unadulterated amount of glitter on our nails and not feel even slightly embarrassed of ourselves.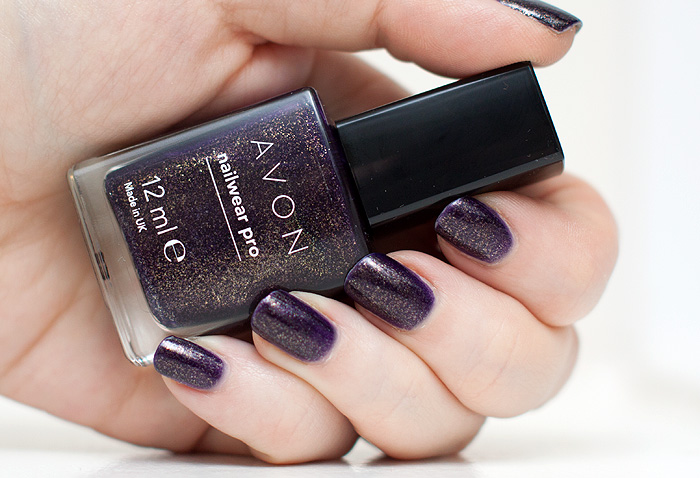 Avon Nailwear Pro in Violetta Sparkle is a festively-themed combination of purple and gold – it also conveys flashes of red when under the right lighting – but it's mostly about the gold.
Application was fine and the above shows three coats.  I found the brush a touch long and thick but what you sacrifice in precision, you make up for in speed of application.  It also dried quickly despite the three coats.  It's a hair grainy thanks to the glitter but a single coat of topper smoothes that out nicely and gives a needed boost to the shine that really brings out the sparkle within.
I've only had this on for two days, but so far no chips and considering the vampy colour, only very minimal tip wear (the above photo was taken just now).
Currently priced at only £3.00 on the Avon website, it's making me want to explore the other sparkly shades in the Nailwear Pro Sparkle & Shine lineup!
* press sample