What with it being the season of goodwill and thinking of others, spare a thought for your BFF (best friend forever!) and invite them along to your local Smashbox counter for a no-holds barred, makeup play-date!  Whether you're looking for advice on a cool smoky eye or hot tips to create the perfect statement lip, the beauty crew at Smashbox will demonstrate how to up the beauty ante this party season.
Whilst you're there, register both your details with the Smashbox team and you'll both be treated to a free Smashbox Try It Kit * containing some of the brands most talked-about products.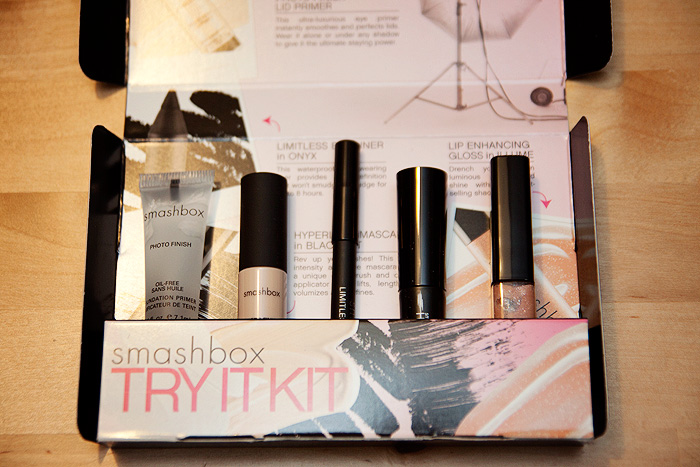 The Smashbox Try It Kit contains:
Photo Finish Foundation Primer 7.1ml
Photo Finish Lid Primer 0.5ml
Limitless Eye Liner in Onyx 0.8g
Hyperlash Mascara in Blackout 4ml
Lip Enhancing Gloss in Illume 4.2ml
…and is available on counter**, exclusively at Boots, from 1st – 31st December 2012
In London last week, I got my makeup done at a Smashbox event whilst catching up with blogging BFFs: @vexinthecity and @makeuptomakeout, the girls were on top form and Lina in particular was sporting a rather incredible hot pink lipstick from the LA brand. Check it out: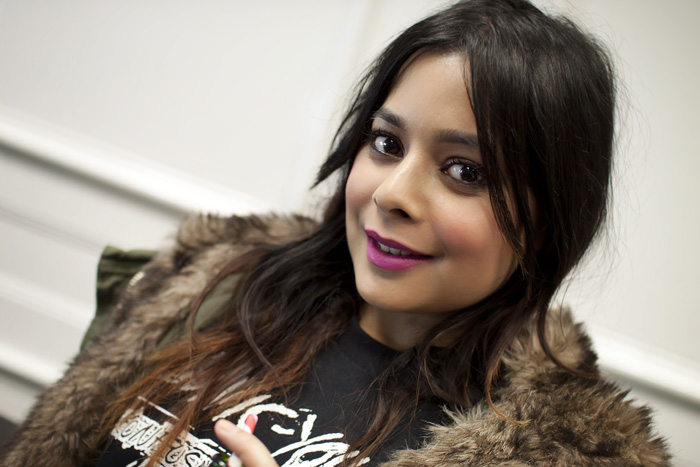 But for me, when it comes to Smashbox, it's got to be all about the face – the brand are renowned for their primers and base products, so when I was offered the chance to be made over by the lovely Janine Bird, Smashbox's National Make Up Coach, I was keen to see how their base products would perform on my dry skin.  Here I am… looking all "speshul", consider it a before/after…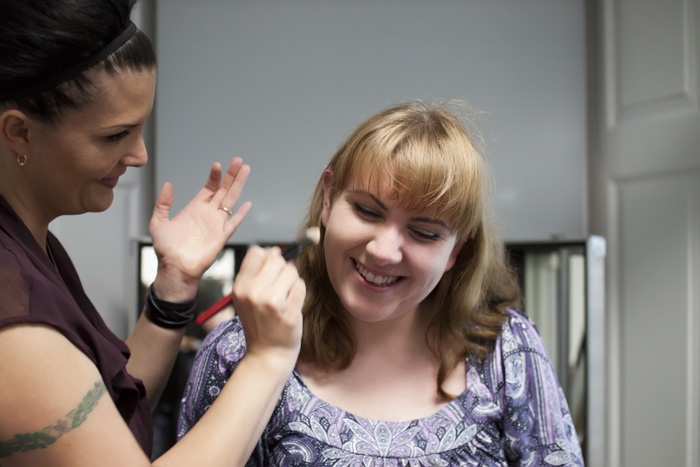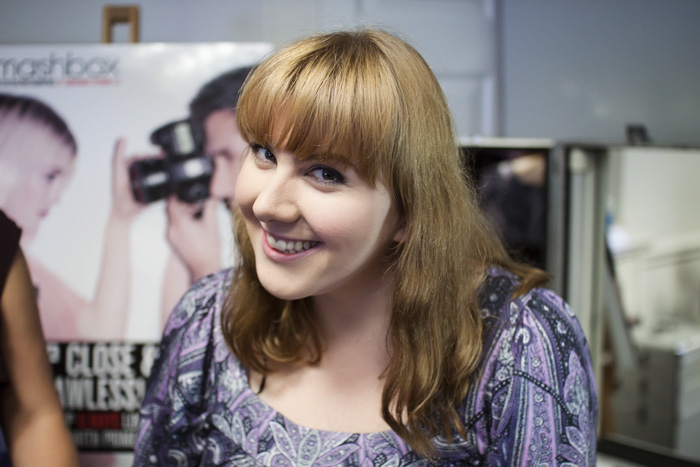 Janine used their HD foundation on me and it felt extremely comfortable on my skin, not at all heavy or drying, which is what I was expecting following dalliances with other HD foundations.  Having said that, I also felt that the lightest shade was too yellow-toned for my complexion, I got away with it… but the match was definitely not 100% for me.  Still, flawless skin ahoy and it did. not. budge. an. inch. all evening.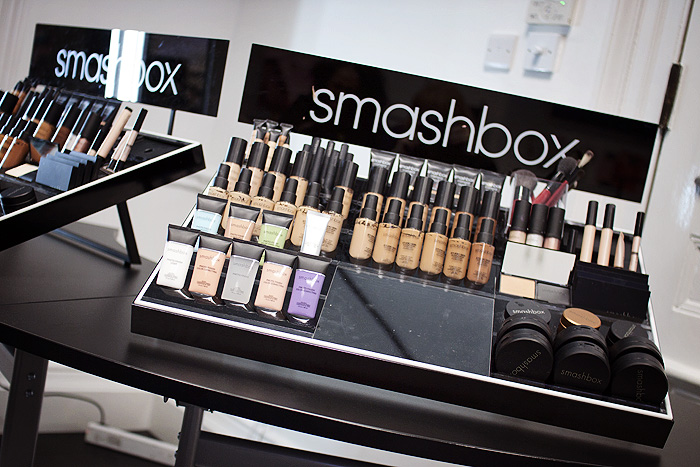 If you're curious about the line, now's the time to head into your nearest participating Boots store and check it out.  Don't forget to take a friend!
* press sample
**Customer registration required (including postal address) following a makeup session. One Try It Kit per customer, whilst stocks last. Closing date 31st December 2012. Your Try It Kit will be delivered within 6 weeks of the closing date.