I'm 29, but I don't look a day over 30.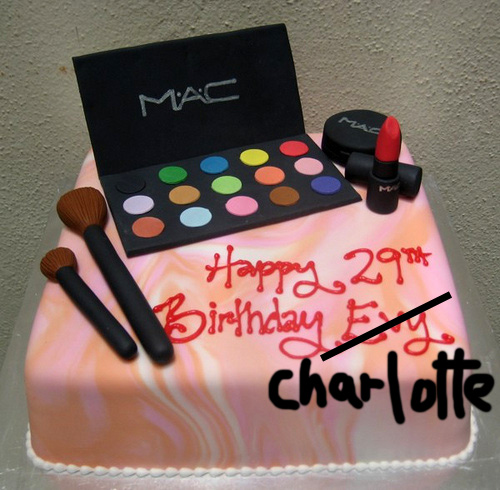 The astute amongst you may have noticed that this isn't my actual Birthday Cake (I'm sorry Evy… whoever you are).
This is because…
A).  Mr. L is a man
B).  Leila is too stupid to work out how to use a telephone to order me one
C).  I'm not *quite* sad enough to order my own makeup cake (just desecrate other people's via Google Image search)
Still, as Mr L always says… "Don't you already have enough makeup?"
.
P.S.  I don't know about you, but that MAC looks kinda fake to me.