I don't have the easiest scalp in the world to please. It's dry, much like my hair and this time of year is when it's at its worst.  When the central-heating kicks in and the temperature drops a few degrees further, I know that I'm gonna be scratching like a hooker on pay day.  You know I'm still talking about my scalp…. right?  Just so we're clear.
LUSH have recently released some new products into their haircare range and one of them is this interesting pot o' banana-scented goop, going by the name of Blousey.  It's aimed at people with coloured hair, those with locks that are susceptible to damage, dryness, and fading from frequent exposure to the chemicals found in hair colouring products.  That would describe the needs of my hair pretty well and I was keen to see if it would improve the general condition of my hair whilst preventing the dreaded colour-fade.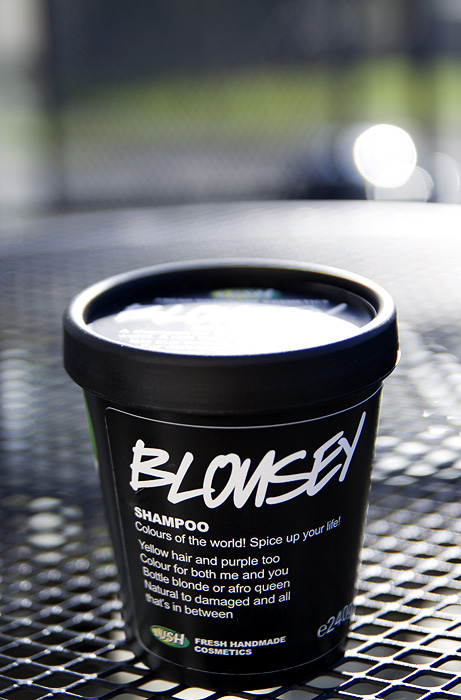 I don't like any products destined for the shower to be housed in pots, I find the packaging an irritation.  Locating the driest spot in the shower, twisting open the lid and scooping out the correct amount of product?  Fine, but then… you've got product in one hand, the pot in the other, the lid clamped between your chin and neck – how the hell do you get the lid back on?!  All of this while you've got Niagara falls thundering on your back and you're trying to stop about 7 litres of water per second from contaminating your product.  Just put in a damn bottle already.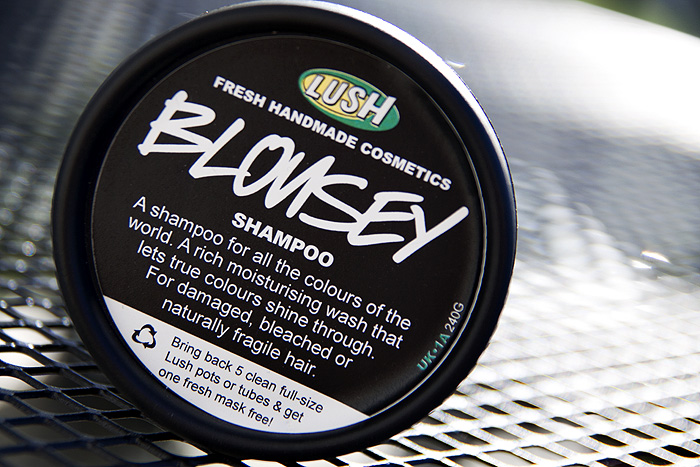 The shampoo itself is a joy to use.  It's rich and creamy, both feeling and smelling far more luxurious than your standard supermarket-fare brand of shampoo.  I wasn't sure whether to put it in my hair or head to the kitchen to make banana bread with it, it's that authentic in terms of banana-iness.  Delightful, if you like bananas.
LUSH Blousey shampoo didn't leave my hair feeling as dry as some of the other shampoos I've tried from LUSH in the past and I feel that it made my colour quite vibrant post-washing, but it didn't deliver the level of moisture that I was expecting, considering that this is, after all, its selling point.
Added to which, my scalp got pretty itchy within a fortnight of using it – not that I'm blaming the product for the itch at all, as I've said – I'm really prone at this time of year… but for such a supposedly deeply-moisturising product, I was hoping that it might offer a little relief whilst making my hair resemble spun silk and Blousey doesn't do either.  It's back to the ketoconazole for me for a week to bring it under control, which is a shame – because that stuff completely slays any colour I have on my hair.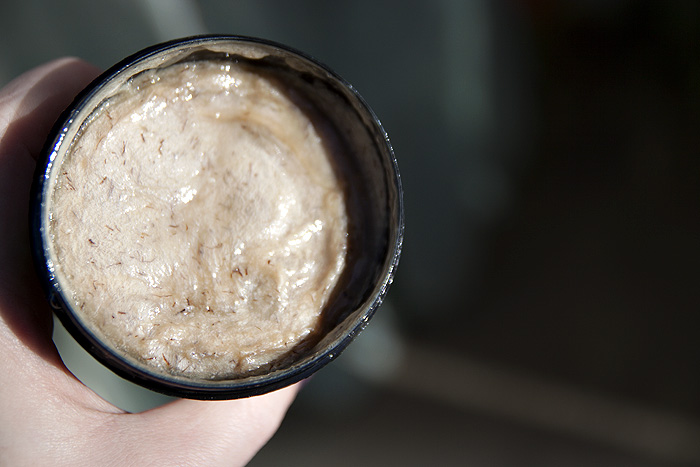 Ultimately, if you like your bananas and a super-creamy hair-washing experience, LUSH Blousey has your name written all over it but if your needs for a deeply-moisturising product run less superficially, you might need to look elsewhere, for both your hair and your scalp's sake.  Particularly when you take into consideration, the price.
LUSH Blousey is available to buy online at lush.co.uk and instore, priced at £18 for 240g
Do you feel the itch from additional dryness this time of year?
* press sample