Question of the Week – Name some beauty icons who inspire you.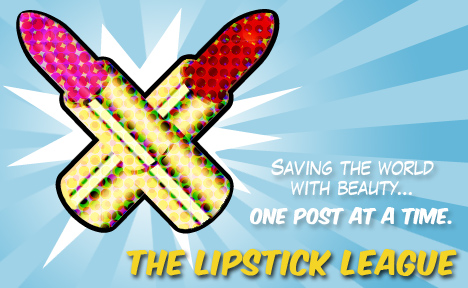 Answer: – Francoise Hardy, Jean Seberg, Famke Janssen, Shirley Maclaine, Debbie Harry… gosh, I have lots!
EauMG – reviews her favorite black pepper perfume, CdG PLAY Black.
Gouldylox Reviews – In need of a skin rescue? First Aid Beauty has you covered!
My Beauty Bunny – Searching for cruelty free dupes for Benefit Hoola lipgloss? We've got swatches that closely match the shimmery bronze lippie and will keep you looking great in animal-friendly style!
Nouveau Cheap – Looking for some beautiful new powder blushes with a silky-smooth texture, awesome pigmentation and an even more awesome price (under $3)? Click right here.
Pink Sith – wants to know if you're a concealer floozy? She is. This time she has an "affair" with the Edward Bess Platinum Concealer and explains why she and Edward can never be photographed together.
Prime Beauty – chose 10 cream blush contenders for the latest Top 10 Tuesday Best Cream Makeup.
Phyrra – shares her favorites for Fall 2013 Colors.
Vampy Varnish – Has swatches of the beautiful new Zoya PixieDust Collection for Fall 2013!
we heart this – apologizes in advance for creating a deep sense of need in you after you see Le Métier de Beauté Peau Vierge Anti-Aging Complexe, a tinted treatment that makes your skin glow…and costs a lot of doe.
Beauty Junkies Unite – Amber had to see what the fuss was about over Dior's new Nail Glow, a $24 tinted nail enhancer. Check out the review & swatches, decide if it's worth the hype!
Clumps of Mascara – Sick of beauty subscription boxes? It's not exactly cheap, but POPSUGAR's Must Have box is the best box I've ever seen!
Guest Post of the Week, as chosen by EauMG – Let's travel to the Land of Oz where musk is not only a perfume note but a Life Savers' candy flavor! One of my favorite perfume blogs is Australian Perfume Junkies. This blog consists of a great team of diverse perfume junkies that cover mainstream perfumes, niche perfumes, men's fragrance…you name it, they've talked about it!
Who are your beauty icons?