I'm on a little self-imposed no buy… it's not time-limited, it's more 'sale' limited.  I've splurged over the last few weeks.  First in the Harrods Beauty Hall (whoop, whoop sales!), then at MAC (bloody In The Groove) and then courtesy of some lovely Shu Uemura on Goss' blog.  Yeah, I've been a little too tempted recently… and that doesn't even include a few online shops and 1 or 2 sneaky counter stops.
So, what's the best cure for a woman with shopaholic tendencies?
A great big internet-wide Summer Sale of course!!!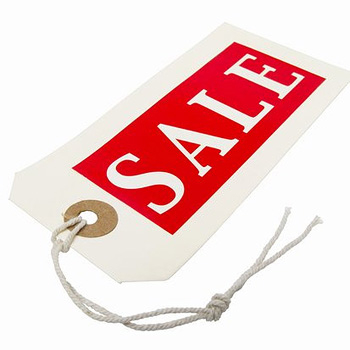 Nnnnnnnnnnngggggggggggghhhhhhhhhhhhh.
That's the sound of me physically restraining my fingers from whipping out the debit card.
Seeing as I'm not allowing myself to physically "checkout" the various things in my basket, I'm putting them here instead… it's therapy.
Here's my top buys from the various Beauty Sales around at the moment.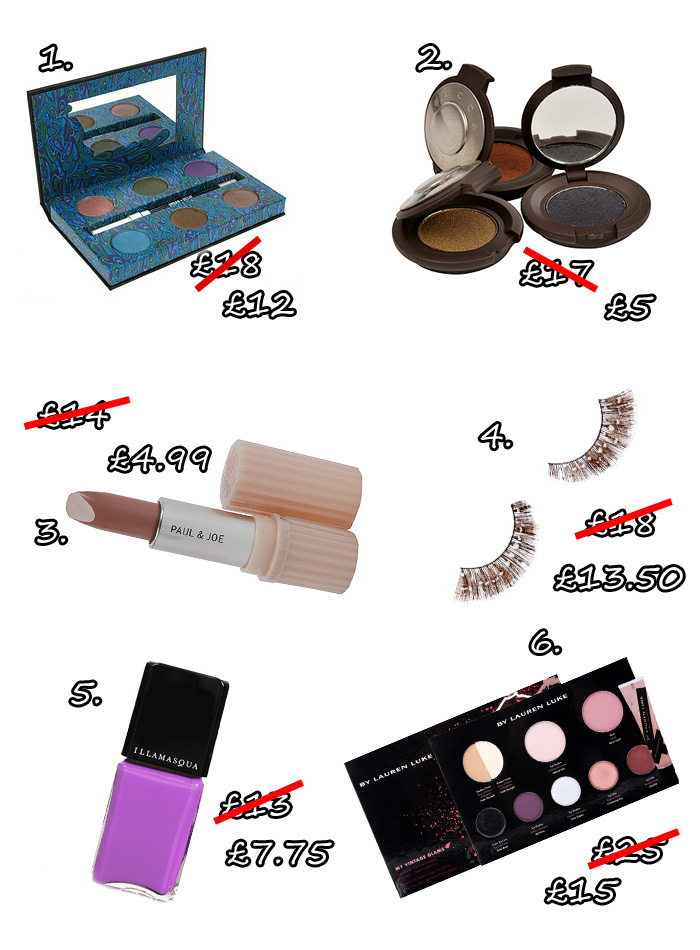 1. The only thing that tempts me on HQHair at the moment is this Urban Decay Preen Palette marked down to £12 from £18 – That's £2 a shadow, not even including the 24/7 pencil!  You gotta love beauty spending justification maths right? 😉
2. Second up is an item from one of my favourite beauty sites BeautyBay.com, they mostly have awesome sales and I'm not disappointed this time round.  Becca eye shadows with a 70% saving?  I'll have Chintz, Jacquard and Shantung please… no one wants the white one.
3. Another BeautyBay.com temptress is this Paul & Joe lipstick in 20.  I initially though, "Oh… it's one of them dark, grungy colours that no one really wants", but it's called Milk Chocolate… and I reckon it's probably a nice sheer cocoa.  Probably.
4. BeautyExpert only had one thing I'd take a flutter on… (get it!) – Every girl needs a pair of Shu Uemura feather lashes right? RIGHT?  This pretty pair can be yours for a very reasonable £13.50…. again, I say… NnnnGGGGHHHH!
5. ASOS, YOU BASTARDS!  Oh my god… I've been checking your sale pages for weeks and now I'm on a nooooooooo-buy, you go and update!  Check this out!  Everyone wanted a bit of Illamasqua Jo'Mina Nail Polish right?  Well, now it's on sale at nearly half price!  Well… nearly…
oh… Baptiste is also up there… *bites knuckle and sobs*
6. Also reduced on ASOS… By Lauren Luke… £10 off each palette.  My Vintage Glam was the one that caught my eye back when they were released.  £25 was a teeny bit too steep for me… £15?  Rip your arm off.
So there's my virtual shopping list… I'm so freakingly dreadfully tempted by the ASOS stuff… even some of the BarryM lippies are up there for £2.50 each.  I may console myself with one of those instead.  Or you may be seeing a slightly larger haul post next week.  Stay tuned.
If you buy anything, let me know…. I can take it!