As much as I admire a pretty metallic nail polish, they can be the devil for revealing flaws across the nail bed.  Champers from Butter London is no exception and it rudely broadcast my peeling index nail (on the other hand) to all and sundry.
When a polish leaves you feeling so exposed, it can be hard to muster much love for it but despite this, Champers has something very special working for it in its favour.
It's simply a bloody beautiful shade that would suit every skintone.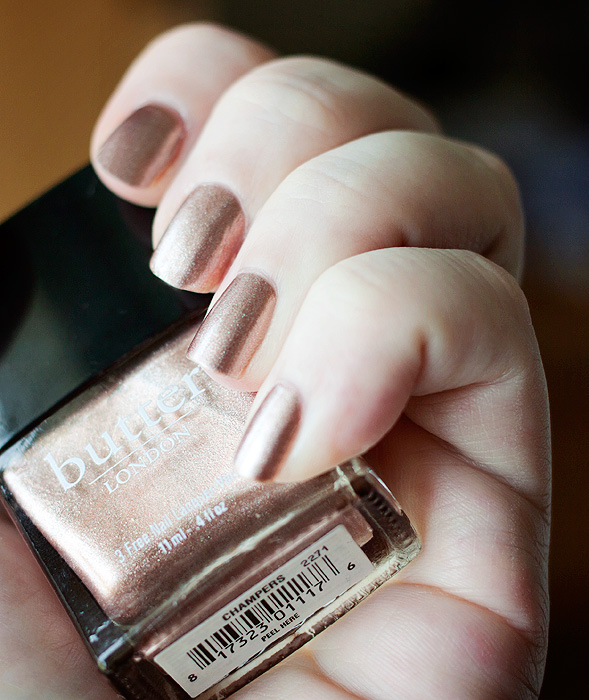 It's described as a rose-gold metallic shimmer…. and in my opinion, pushes the description boundaries a little with the "rose gold".  I don't think it's quite warm enough to qualify and has a subtle silver flash that contradicts the overall impression… of course, this is great if you struggle with warmer tones against your skin but I just wouldn't quite put this one into the obvious rose gold category.
Especially not when you compare it to something like Butter London's incredibly beautiful pink/gold combo that is Rosie Lee for example.
Application was good and the polish needed a maximum of three coats to achieve full opacity and removal was generously easy considering the micro particles of shimmer that run through the shade.
Butter London Champers is priced at £11.95 and available to buy online from www.powderrooms.com
* press sample
if you liked this post, please don't forget to check out my subscriber options, here