I thought up that title while I was in the shower the other morning. D'ya like it?  I've always been a bit 'speshul'.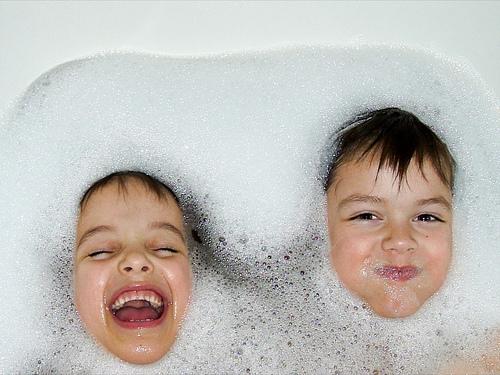 On a more serious note…. I've HAD IT, I'm fed up.  My scalp has been getting steadily worse since the beginning of the year and it's recently reached the point where I can't wear black tops anymore.  Nice.
*scratch*
You'll be pleased to hear I'm not incorporating photographic evidence this time round.
The simple fact is that I don't know what's causing it, but having done a little research and listened to some of your fab advice… I'm gonna go SLS free.
I'm not gonna go all OMGSLSWILLGIVEYOUCANCERDONTCHAKNOW? on you – SLS is fine for many, many people.  But it is a known irritant, and I'm gonna simply try elminating it from my hair products to see if it makes a difference for me.
[stextbox id="custom" caption="WHAT IS SLS?" collapsed="false" ccolor="ffffff" bcolor="ffffff" bgcolor="e6e6fa" cbgcolor="b0c4de"]
SLS stands for Sodium Laureth Sulphate/Sodium Lauryl Sulphate, an effective detergent and foaming agent.  It dissolves grime and grease easily and is cheap to product in mass quantities.
Sounds great!  So, what's the problem?
Well… as it is such an effective detergent… it can be quite harsh and drying on sensitive skins.  I've never had a problem using SLS in my body washes, but I'm starting to wonder if my scalp is having sensitivity issues with it.
I'm not an expert… infact… I'm learning as I go along here, so please feel free to add your own knowledge into the comments.
[/stextbox]
One of the lovely thing about SLS (yes, there are lovely things) that I'm sure to miss, is it's exceptional ability to create lovely, lathery bubbles.  I like a product to foam… it makes me feel like it's really working.  I know that over the years I've been conditioned to think that… but I can't help it!
Also, forgetting the scalp issues for a minute and concentrating just on my hair.  It's quite fine… I may find that my hair needs the extra clarifying that SLS shampoos offer to stop it looking lank after a while.  I think I'm going to have to try different combinations to find a solution that pleases both my scalp and my hair.
It's also quite dry from frequent colouring… I wonder what effects going SLS free will have on the dryness?
Confused much?  I am…
*scratch scratch*
[stextbox id="custom" caption="BUT WHAT ABOUT THE OTHER SULPHATES?" collapsed="false" ccolor="ffffff" bcolor="ffffff" bgcolor="e6e6fa" cbgcolor="b0c4de"]
Commonly used alternatives to SLS include ALS (Ammonium Lauryl Sulfate), generally considered to cause less irritation and therefore used by companies such as Neal's Yard and Sodium Coco-Sulfate which is used by Green People as their detergent of choice.  From what I understand, these surfactants may all still cause irritation in the same way as SLS does…  The difference is that the irritating 'qualities' are diluted by comparison.
[/stextbox]
There are so many great haircare products on the market nowadays that offer an alternative to SLS and I'm gonna go investigating!  I always assumed that I'd have to part with a small fortune to enjoy an alternative, but brands like the The Body Shop and Naked are already proving otherwise with their high street offerings.  Though, if you do like a bit of luxe in your haircare, then there are some beautifully presented high-end alternatives aswell!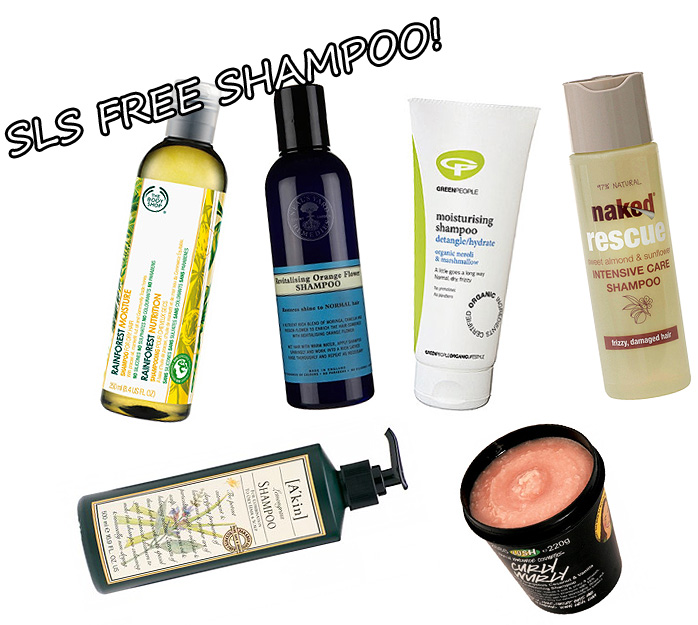 Has anyone else gone SLS-Free?  I feel like it's such a minefield of misinformation and contradictory opinions!
If you're thinking of taking the plunge, I could do with the company!