Oh, my lovely fellow beauty addicts… oh, I think you're going to like this lipstick.  It's my first "non-wimpy" red of the season and I won't lie to you, I felt like it wore me FAR better than I could wear it.  This baby needs taming 'cos she's wild and a little bit scary – even for someone like me who is finally fairly confident with braving a bold lip in public.
But first let me tell you about her, she's a new girl and needs an introduction…
To complement their current lipstick range of Lip Mists and Lip Covers, Burberry Beauty have launched a range of Lip Velvets.  Matte in look but not in texture is the best way I can describe the new formula – admittedly, I have only tried one but if the range is as consistent as it ought to be, you should experience a deeply pigmented finish with minimal gloss and a completely NON-drying formula.
NON-drying?  Yes, completely.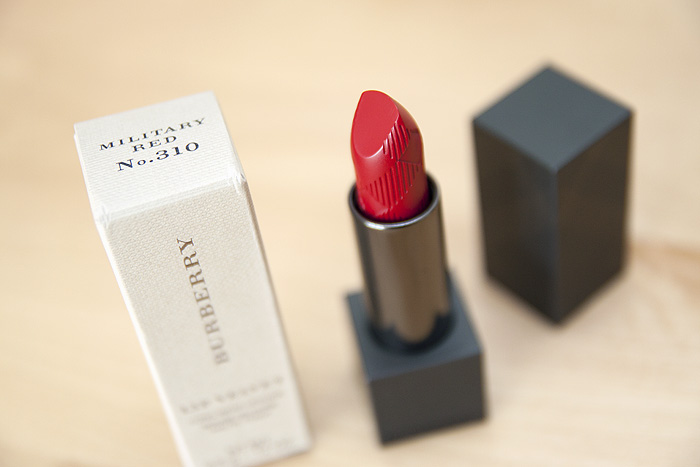 Now, my lips are in good condition – I have no flakes, no peels… I don't need to exfoliate them in the shower with my flannel and I don't need to reapply lip balm 100x a day to keep them comfortable (thanks Lanolips).  I pretty much have the most ideal lip condition for someone who wants to wear a matte lip.  Stop throwing things at me.
I'm not saying this to be conceited, I'm giving you a benchmark that says, just because my lips are super comfortable with this formula, it doesn't mean yours will be.  And I'm sorry I have to provide that caveat in this instance, because frankly, I'd like to sing the praises of the new Burberry Lip Velvets from the rooftops with absolutely no caveat whatsoever… but it would be remiss of me not to mention that I have wonderwoman lips right now.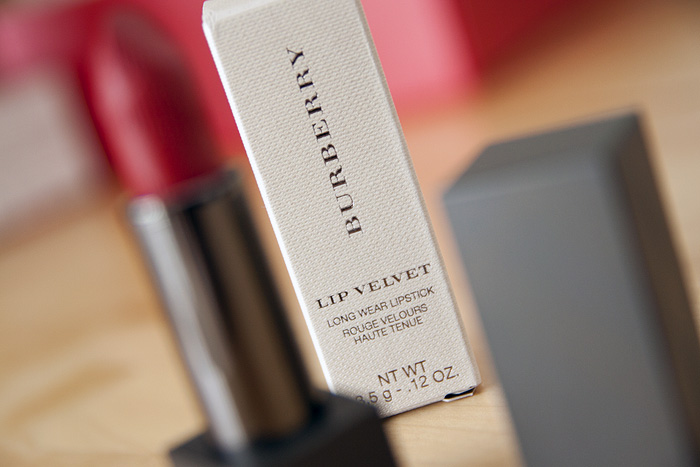 The shade I have here is #310, Military Red.  And it is BOLD.  To my eye, there is the tiniest amount of warmth to it that doesn't register enough to label this an orange-toned red but is enough to give it leanings toward the warm side of neutral.  The packaging is the same magnetic affair as the rest of the Burberry lipstick range but with a marked difference, matte casing = no more fingerprints ha!  Still sleek, still sexy… just a little more practical with it.
The other thing you need to know about the colour of this one is that it's bright.  Very bright.  In the lip swatches below, I have applied this straight from the bullet with no lipliner but you do need to take care to be precise because any major wobbles will be instantly noticeable on a shade this vivid.  While the bullet is still in pristine condition, I had no problems with achieving sharp lines – I dream to be able to wear a "mussed-up" red, beautifully deconstructed and carefree.  Alas, whenever I smudge the edges to soften the look in an attempt to make it less formal, I look like I've been punched in the mouth, repeatedly.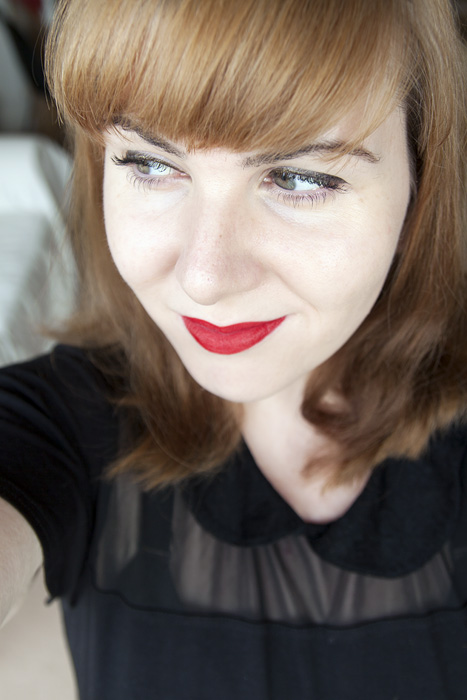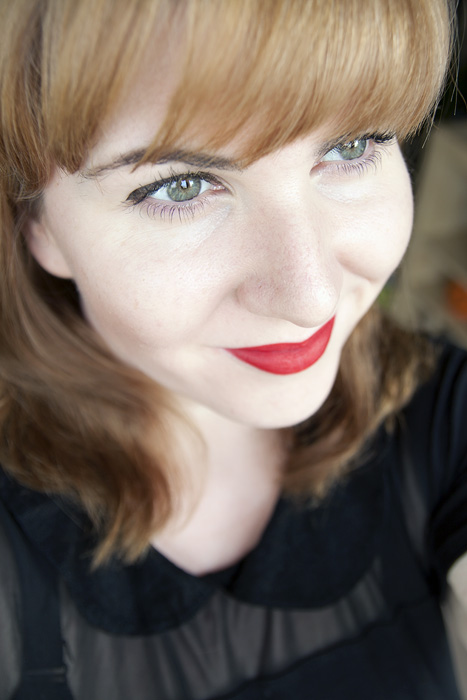 Although Military Red is indeed, a matte finish lipstick – there's (hopefully) no sign of old lady lips going on, because frankly, at 31 – I should be starting to think about more forgiving textures – but I'll cross that bridge when people start pointing.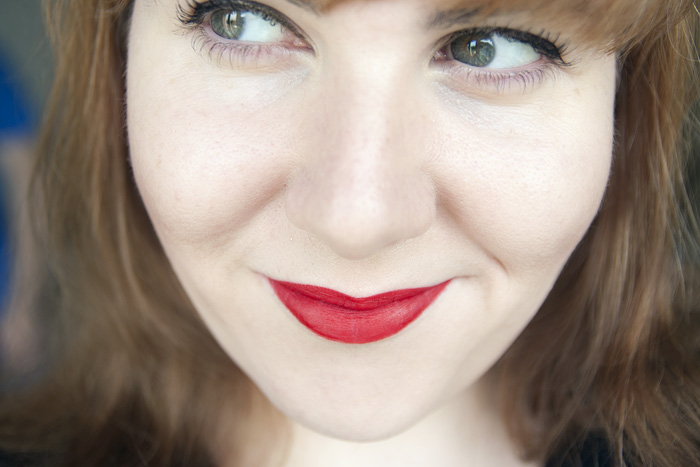 The formula has really impressed me, longevity was completely within what I'd expect from a high-end brand and a matte formula.  The lipstick wore down evenly throughout the day, only giving up to a darker edge after my evening meal but a few lip smacks infront of a mirror pulled enough colour back in to the centre to dismiss this as an issue.  I didn't reapply once throughout the day and I didn't feel that I needed to.  Of course, after 12 hours there was nowhere the same kind of vividness on display but a firm stain ensured that my lips didn't pale into insignificance despite the late hour.
Burberry Beauty's Lip Velvets are priced at £23 a-piece and available on counter and online at Harrods in a range of 12 shades.  Bright Poppy is on my Winter hit-list the next time I get a chance to make it into London!
Would you wear a shade this bright?
* press sample