…Behind the travel-sized bottle of shampoo that I keep forgetting to take with me when I go swimming lurks something a little more unusual…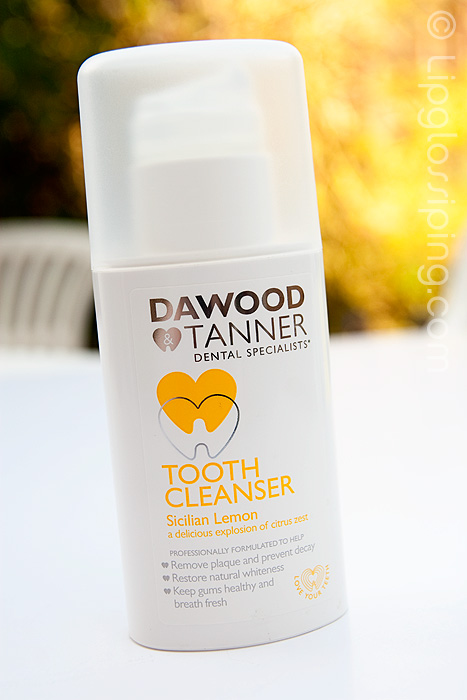 Lemon toothpaste.  So wrong, it's very, very right.
The Sicilian Lemon sample I received is zesty without being sharp and there's a bizarre (though welcome) twang of Lockets in there aswell!  No, really!
Whilst it's not to everyone's taste (is it Mr L?)… I like it!
Dawood & Tanner tooth cleansers, (the first of it's kind to be designed exclusively by practicing dentists!) are available in 4 tempting flavours: Sicillian Lemon (love!), Garden Mint (didn't like this one!), English Peppermint and Brazilian Lime (next on my list!)
Available in Boots and priced at £3.99 for 100ml.
What's the kinkiest thing in your bathroom cab… scratch that, I don't wanna know.