I will continue to coo over how pretty these bottles are… Paul & Joe just 'get it' don't they?
I picked up this P&J polish a few weeks ago from the clearance section somewhere in central London, I've forgotten which store.  This is by no means indicative of how much I spent or how many stores I visited.  No it isn't.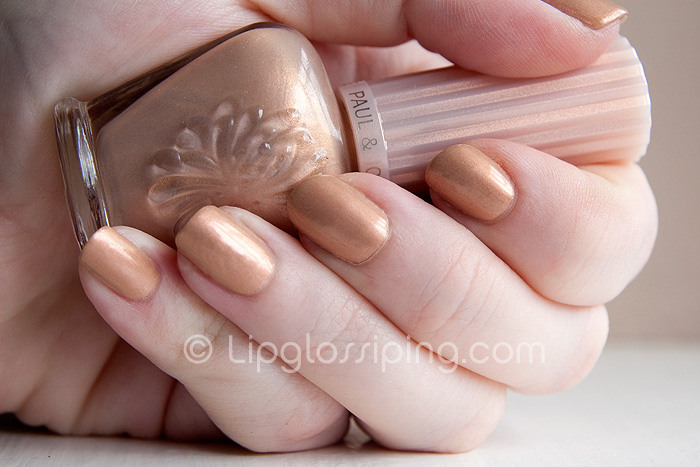 Lampshade is an opalescent warm nude that gave me a few problems.  It needed 4 coats for full opacity.  This, I can handle so long as it's a fast drier.  Lapshade is not a fast drier.
Can you see how it's kinda lumpy on a my ring finger?  That happened 5 hours after I'd finished painting (and seche viteing!).  I slid my hand under my thigh whilst watching TV and the nail got pressed into the sofa and emerged 20 seconds later looking like someone had taken a blow torch to it.  I wasn't amused.  Especially not after 4 coats.
Otherwise, it's a pretty polish… very girly, very feminine and soft.
Paul & Joe nail polishes retail for around £9 each.