Continuing with the Barielle A/W Style in Argyle collection, we're just over halfway through and can you guess what today's shade variation is?
Can you?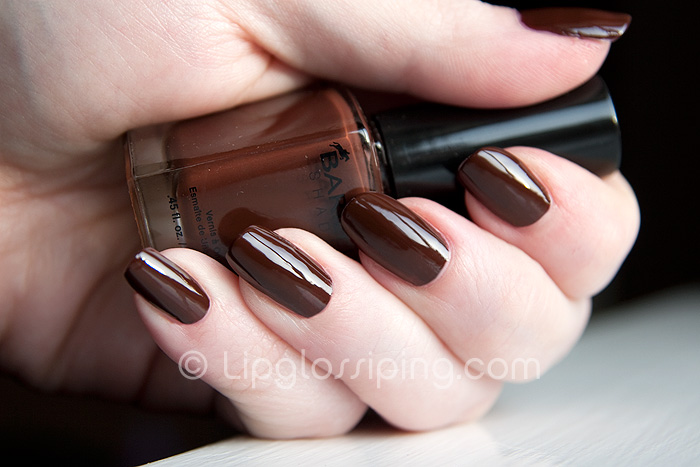 That's right!  Brown!
Ohhhh how I long for a green.  Not that this isn't a rather lovely brown…. look how glossy it is!  This is with a top coat, but that never guarantess super-gloss like this…. the polish underneath has to want to play ball to get this almost glass-like finish.
Barielle's Unraveled Rust is described as a 'burnt rust creme"…. though it's not really all that rusty in my opinion.  More of a vampy chocolate.  Three coats again are needed to achieve that perfect finish.
This is the fourth in the series of six that I was sent for review consideration.
The Style in Argyle
collection is available to purchase online from the Barielle
website
priced at £8 each.  Though currently, the Spring/Summer
and
Autumn collections are available on a "buy one get one free" basis, rendering them a bargainous £4 per polish.