Next up doing their bit for Breast Cancer Awareness Month is…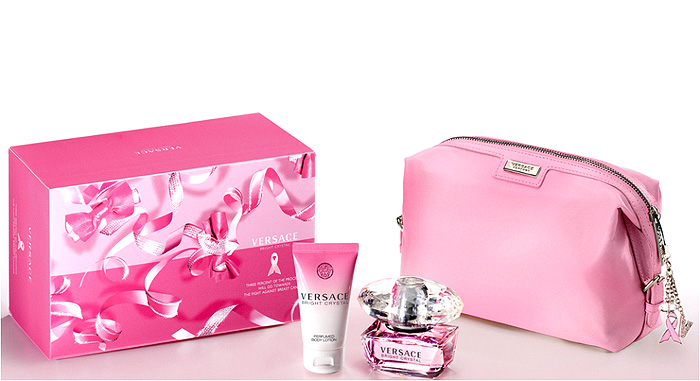 What is it?
Versace Bright Crystal is a contemporary fragrance with delicate notes of juicy pomegranate, magnolia, peony, and lotus flowers.
The luxurious set features:
Limited Edition Versace Bright Crystal Pochette with pink ribbon charm
Versace Bright Crystal Eau de Toilette Natural Spray (50ml)
Versace Bright Crystal Perfumed Body Lotion (50ml)
Price
£42
Donation
Unspecified percentage of the sale's proceeds going to Breast Health International.
Availability
Exclusively in House Of Fraser Stores from the beginning of October 2010, whilst stocks last.