Yes, really.  As a total gym bunny (I've been once) and because I'm possibly as horribly superficial as my blog would suggest, I think that one should really consider appropriate gym makeup so as not to frighten other attendees.
Or, to be more truthful, if like me… you're all too aware that you're not yet an equal member of the hard-bodied, tight-bummed gym community, you may just spend a little longer on your face in a fit of what is known as 'over-compensation'.
And so it was that I found myself applying makeup on a day that I knew I had nothing to do other than work from home and visit the gym.  If you ever happen to find yourself in a similar situation, or perhaps just want makeup that makes you look a bit perkier without looking like you're wearing an inappropriate amount of makeup… read on!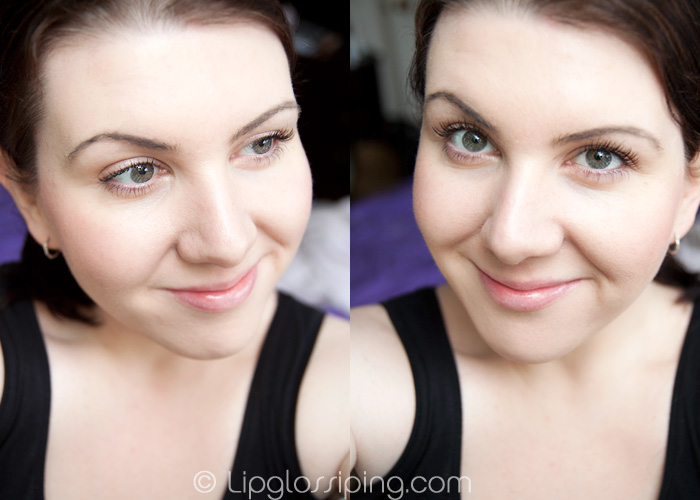 Face: Bourjois Healthy Mix Foundation • Bare Escentuals Blush in Promise (in love with this… again) • Rouge Bunny Rouge Glide Concealer in Thalia
Eyes: Estee Lauder Pure Color Eyeshadow in Sugar Biscuit (adore this for brightening) • Avon SuperShock Gel Eyeliner Pencil in Black (under the top lashes to darken) • Maybelline The Colossal Volum' Express Mascara (would probably use waterproof next time) • Suqqu Brow Powder in Nibiiro
Lips: Lanolips Lip Ointment in Rhubarb
Super quick and easy and left me feeling far more confident about huffing and puffing on the treadmill than without.  Having said that, most of that confidence fled when I broke into a jog and felt my arse begin to bounce along.  Next time, I'm picking the equipment that keeps my back to the wall!
Do you bother with makeup at the gym?