Question of the Week – Describe your everyday, go-to makeup look.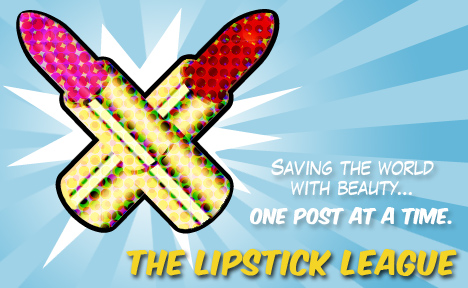 Answer: – Anything that gives my face some definition and removes some of the redness from my skin.  If I'm in a hurry, I'm generally happy with: foundation, eyeliner, brow powder, and a lipstick.
Phyrra – shares the Jesse's Girl Julie G Frosted Gum Drops Textured Nail Polishes!
Vampy Varnish – loves the new Deborah Lippmann Staccato Nail Collection for spring but it is a bit pricey compared to some other brands with similar shades…
we heart this – check out post 1 of 2 about Stef's Makeup Show haul; featuring Cult Nails, Kevyn Aucoin, Ellis Faas and more. That's right, 2 posts! She may have a problem…
Beauty Junkies Unite – Amber brings us 5 facial exfoliators that absolutely rock!
Clumps of Mascara – finally does an update on Baby Clumps. She is practically a big girl as the tender age of 2 months.
EauMG – Happy spring! Victoria reviews a perfume that reminds her of blue skies and fluffy clouds.
Gouldylox Reviews – Wondering if Aveeno's BB Cream is anything more than a re-hashed tinted moisturizer? I've read (and re-read) all of the ingredients. The results aren't what I expected!
My Beauty Bunny – is giving away a Derma Evenly Radiant Gift Basket!
Nouveau Cheap – puts the new Lumene BB cream to the test. Could this possibly be her new favorite drugstore BB cream? Come find out…
Pink Sith – believes that if red lipstick was currency she would be a billionaire. Check out her latest red lipstick acquisition, the Givenchy Le Rouge in # 307 Grenat Initlé.
Prime Beauty – wanted to spy on her favorite bloggers to see what they use to pamper themselves and found out she's not as low maintenance as she thought! See what products and rituals 13 other bloggers indulge in on Makeup Wars, At Home Pampering!
Guest Post of the Week, as chosen by Phyrra – I adore Mandy from PrettyMaking and her post about tarte maracuja's creaseless fair concealer made me want not only that concealer, but the Paula's Choice Barely There Sheer Matte Tint, too!