I received the press release for Urban Decay's new tinted moisturiser range that'll be hitting our shores soon and it's got me thinking…
Do you swap your base product for something lighter in the Summer?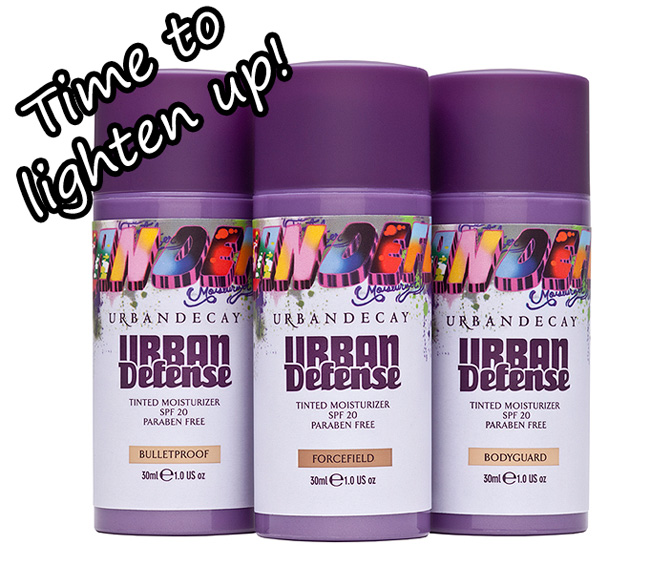 I have a couple of tinted moisturisers on the go throughout the year, but I tend to reach for them more often in the Summer.
I don't feel that my skin is clear enough (I get redness) to completely rely on a tinted moisturiser, so I tend to use a concealer brush to blend a little foundation over my nose and cheeks.  I'm also not a huge fan of the 'shine' that tinted moisturiser always brings to my face.  I need a top notch setting powder to hand with a couple of touch-ups throughout the day.
I do love the lighter feeling though… Oh, why must everything be a compromise?
Urban Defense from Urban Decay will be hitting shelves in Debenhams and Boots soon, priced at £17 for 50ml and could hopefully put the compromising to an end!
Do you opt for tinted moisturisers in the Summer or are you a hardcore full-coverage addict?