Following the British brand's scoop of Best Online Shop at the 2011 Which? Awards, Liz Earle are further developing their popular website with a new video channel.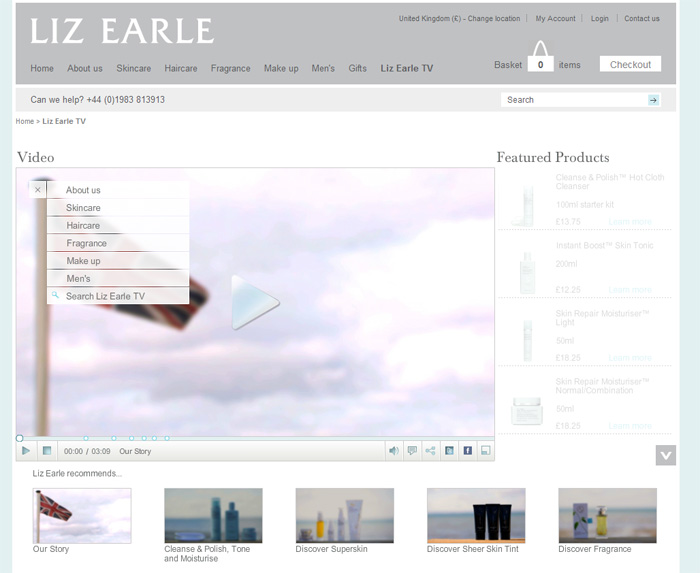 Liz Earle TV includes video features on some of the brand's greatest selling products and ranges, aswell as a comprehensive look at the brand's back-story.  The clips include useful knowledge from some of the brand's in-house experts including: Jennifer Hirsch (Botanist,), Jo Givens (Treatments Expert), Ian Denson (Hair Specialist), and Jane Bradley (MakeUp Artist).
I'm really hoping the brand also uses this new portal to share a real insider's look at the workings of a beauty brand.  Anything that makes a brand more accessible to fans is a good thing and I think something like that would fit really well with the brand's customer-led ethos.
I'd love to see sneak peeks into the distribution process, manufacturing, how the botanicals are sourced, etc. etc.
OH GOD YES!!  A slow-mo video of how to wrap things beautifully in time for Christmas!
Liz Earle TV is available to watch 24/7 from the Liz Earle website.