I'm so late with this, I mean who cares now right?  We're all onto the Christmas releases!
I care though!  I cracked this bottle open for my recent jolly up to London and although it didn't turn as many heads as Essie's Sew Psyched did… I felt all sophisticated a grown up in this shade!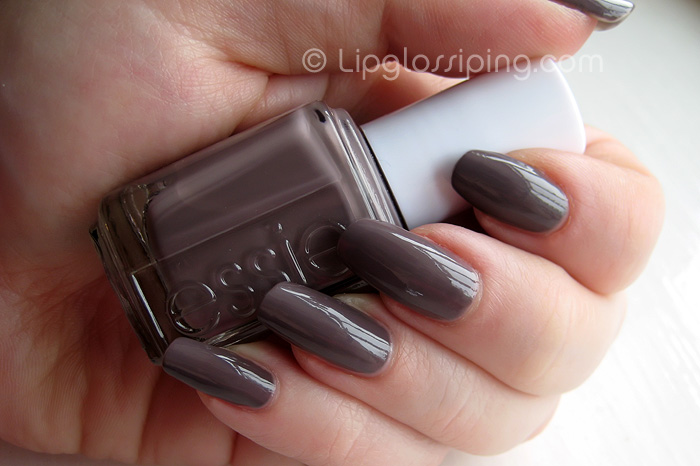 Please excuse the photo, have finally managed to borrow a point & shoot that doesn't hate my computer… but, it's not fabulously colour-accurate.  In real life, Merino Cool is a touch more mauve.
3 coater and a touch slow drying.  I had a duvet imprint on my thumb all weekend despite a quick dry top coat and reasonable length of time before throwing myself in my pit after painting!
This photo has also prompted a nail chop!  Whilst I do love my nails being long… the above is a touch too long for practicality!  The number of times I've caught them on something and literally HELD MY BREATH as I glance down expecting to see that I've torn one right down to the cuticle… that's when I know that they're just not manageable anymore!
Anyway… I haven't forgotten that I promised a comparison of my mauvey toned greige shades.  I will do one v. soon, I've just had another camera knock-back this morning from a company that I wouldn't recommend to my worst enemy (SimplyElectronics).
Thanks for sticking with me, I can see why proper 'togs have camera backups now!  Alas, for me… I'm just a dabbler and Mr. L would infact kill me if I even contemplated the word 'backup' when talking about cameras.
Crappy Monday everyone! xx