So, 8 of you sealed my Aussie 'Hair Mare' fate.  But when I dug out the promised photo, it kinda didn't look as bad as I remembered, you can see for yourself… it's bad… but it's not a patch on The Agassi is it?  I decided it was only fair to share a few more. Upping the ante as it were.
So… as promised… my shameful hair mares…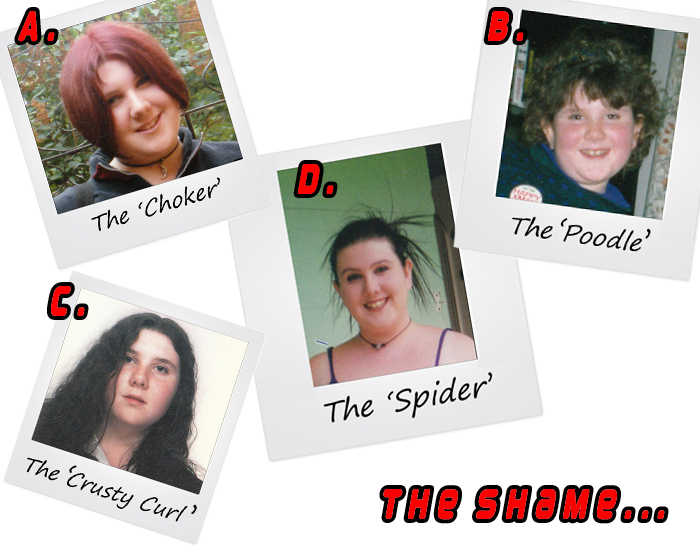 A). Honestly?  I'm too busy looking at how tight my necklace is to concentrate on the hair.
B). In my defence, I look about 7.  This is my MOTHER'S shame, I'm not carrying this one.  Who lets a 7yr old have a perm anyway?
C). OK, this is the spiral perm… but it's hard to see.  So let's concentrate on the bum head parting instead.  Not only that, so much mousse… those curls were crusty. and flammable.
D). Dec 31st 1999. Man I thought I looked cute. I was… um… *counts*… 18.  Old enough to know better.  That spidery hairpiece took about 3 hours to 'attach' too, so it's not like I had made a rash decision.  Just a bad one.
Since my last post, Aussie got in touch… and want to send one of you lovely ladies some product to steer you back onto the path of hair righteousness.  If you've already commented to confess your secret hair embarrassments, you're in.  If you've yet to share your secret barnet shame… better do so now, 'cos only Aussie can help!*
*well… Aussie or a great big sombrero.