If you're familiar with pigments, then you're probably familiar with the concept of foiling them.  If not… it goes something like this…
You wet your brush by spraying it with your toner/water/fixer of choice before dipping it in the loose pigment and patting onto your eyelid.  It gives a high shine, high metallic effect that's vibrant and striking.
Bare Minerals have introduced a new range of eye colours that they're calling High Shine EyeColor.  The simple premise of this new line is a high-intensity metallic colour without the need for foiling.  The foiled effect but with dry pigments.
I was sent a few shades from the new line up to put to the test and I have mixed feelings on them.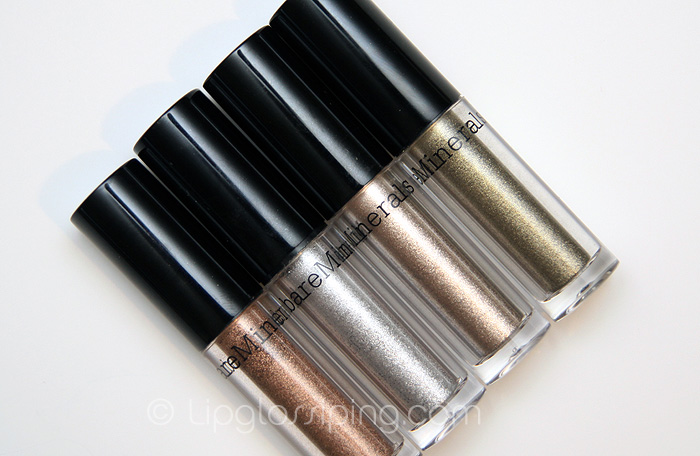 Undoubtedly beautiful, they're also incredibly portable in their well-sealed vials.  Packed with metallic goodness, they're an enticing product.
From left to right, the above image shows the shades: Bronzed (bronze), Frost (silver), Glisten (pale gold) and Patina (khaki gold).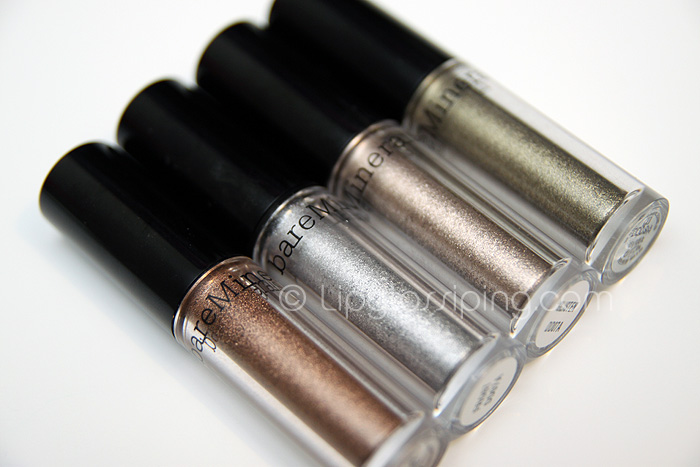 Purdy aren't they?
But these aren't just pigments in a jar a la MAC or the regular Bare Minerals offerings because they come with an inbuilt sponge applicator and delivery system.  This is where the product loses points for me.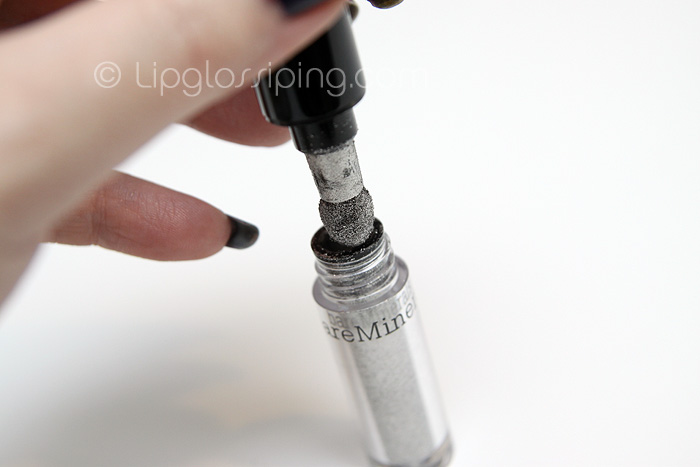 The sponge applicator is mounted on a spring mechanism which is frankly pretty fierce.  You need to be prepared to work against it to stop it from "springing" up and dumping product in your lap.  It's not a huge issue aslong as you're aware of it… but I can imagine it might catch a few people unaware.
Secondly, there's fall out as you remove the applicator from the neck of the vial.  It's avoidable only if you're incredibly careful and precise.  A bit like one of those fairground games that buzz if you touch the metal wire with the hoop!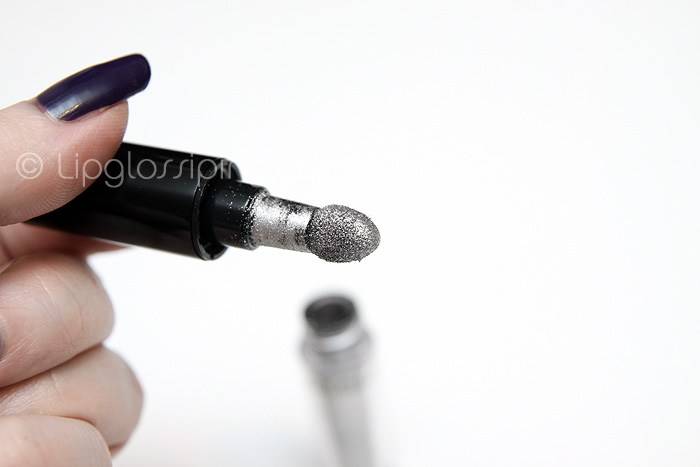 Part of me feels that this is to be expected and that I'm being a touch harsh.  Afterall, these are loose pigments and no one ever said that working with them wasn't messy.  However, I feel that if you're going to go to the trouble of implementing an application system… it needs to do a better job than one could do without it.  I simply don't feel that this system makes a messy job any easier.
But check out how these babies look…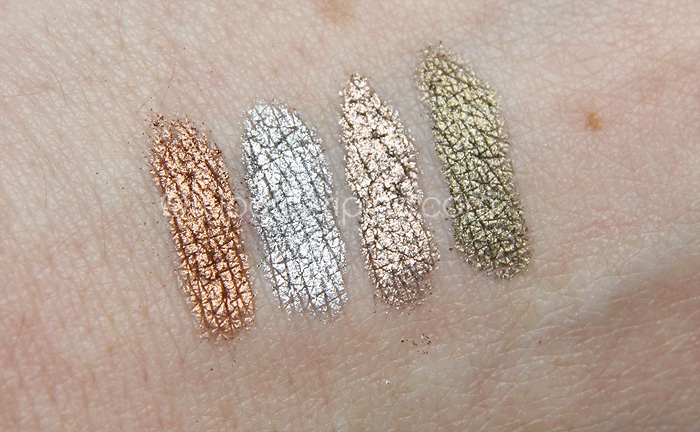 Swatched on bare skin, they're quite something.  How perfect are they for the Holiday season?
Back to the application for a minute… as with most loose eyeshadows, you'll be wanting to do your eyes before attempting foundation.  There's fall out from the sponge tip onto the uppper cheekbone whenever I apply.  Not a huge amount but enough to irritate and provoke much tsking!
If you can get past the inconveniences of working with loose pigment… this is how they look worn.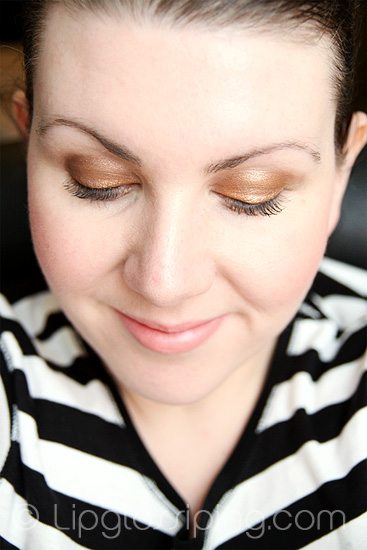 Excuse my Burglar Bill t-shirt.  Instead, check out the intensity of that pigment.  Infact, if anything… they're a touch washed out by the camera flash.  I didn't wear any primer underneath and the colour lasted amazingly well.  Easily 6/7 hours before fading… I think probably because they are SO intense to begin with.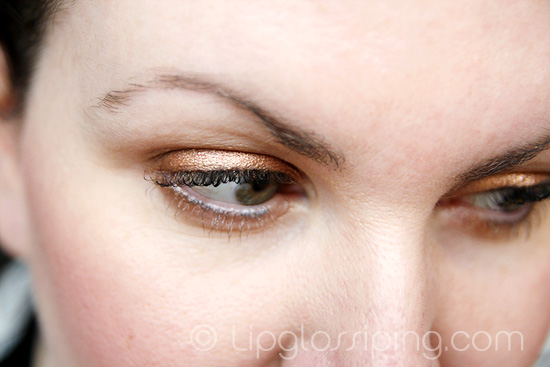 So there we have it.  I love them but they're not flawless.  Their intensity is electrifying and wear equally impressive.  They're just a bit of a pain in the bum to apply.
Bare Minerals High Shine EyeColor is available in 6 shades.  You'll be able to find them at all Bare Escentuals boutiques, selected department stores and spas and salons nationwide from December.  Priced at £14 each.
Are you happy to sacrifice convenience for the end result?