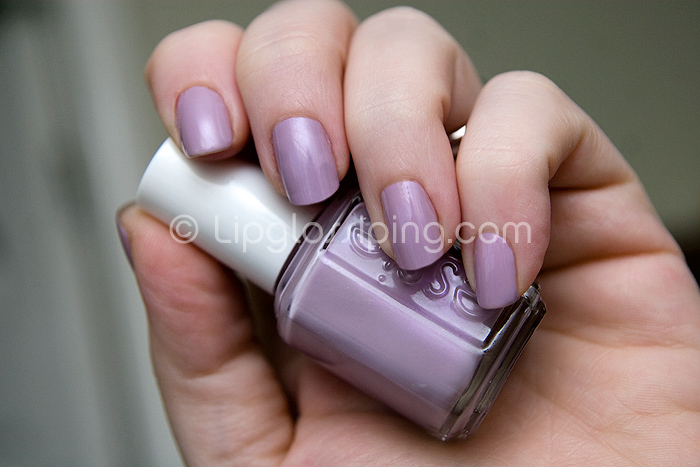 A cool toned, slightly dirty lavender bursting with iridescence but no sparkles.
Opaque on 2 coats, but needs 3 for a really good finish.  I like it, but I don't love it.
The formula is good and fairly thin.  It's easy to apply with no streaking or dragging.  Longevity is fine too with minimal tip wear and thanks to the paler shade you barely notice it anyway.
I think I'd like it to be a little grungier, a little dirtier – it's a touch princessy for me!