In a horrible twist of fate, I ending up buying my much-longed-for Tefal Actifry approximately one week before the price on Amazon finally dropped back down to its current reasonable level.  I'd been waiting since the start of January for the prices to return to some semblance of reality and three months later, they were still higher than they had been since last August.  Considering I'd spent just £90 on the damn thing when I'd bought one for my Mum and Dad pre-Christmas, I just couldn't bring myself to spend over £130 on the exact same machine just a couple of months later.
And so, fate transpired that I ended up buying a second-hand model from Gumtree, £70.  It wasn't the 1.2kg model that I'd been hankering after but the smaller 1kg.  I now hate my unfortunate timing and throw the damn thing dirty looks whenever I pass by the kitchen.  Having said that, I made some delicious cauliflower "rice" in it last weekend, a very useful low-carb alternative to the real thing!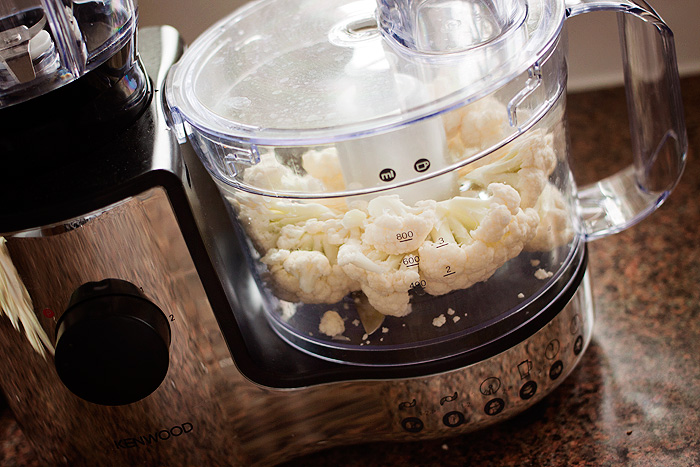 Why the low-carb alternative?
Well, I've only got 4-weeks of pregnancy left and this time around, it's been trying at times.  The initial sickness was something I'd managed to escape when I was carrying Leila but this time, it hit me like a ton of bricks.  Throw in another run-in with the dreaded PCOS-induced gestational diabetes and I can't say that I've enjoyed this pregnancy as much as my first.
Having said that, nothing will replace the feeling of those little bumps and knocks from the inside out… and enjoying the knowledge that there's no bond in the world quite like that between an unborn baby and its Mum.  I will dearly miss that intimacy (my baby, all mine!) when he's out.
So, back to the low carb thing…
As pregnancy progresses, the effects of borderline gestational diabetes tend to become more severe.  Back when I was 22-weeks my insulin deposits could easily cope with a handful of chips and a couple of spoonfuls of rice but now, as I enter my 35th week, I'm not so lucky.  Even the most unrefined of carbs can cause my blood sugars to spike to unhealthy levels.  Time to call on the cauliflower!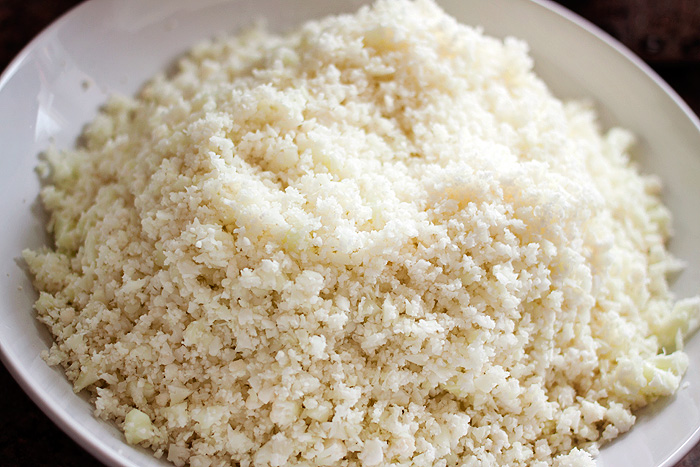 The first thing you need to do is grate your cauliflower to produce a grain-like texture or alternatively blitz the florets (a handful at a time) in a food processor.
Once the cauliflower has been blitzed, dump it in the bowl of the Tefal Actifry and add a generous tablespoonful of oil.  If you want to add some extra flavour, feel free to experiment with a little spice.  For my Bratwurst & Cauliflower Rice mash-up, I concocted a moroccan-inspired combination that comprised:
1 tsp ground cumin
1/2 tsp ground coriander
1/2 tsp ground ginger
1 tsp ground cinnamon
1/2 tsp black pepper
1/8 tsp ground cloves
Turn on the Tefal Actifry and set the timer for around 25-minutes.  Do keep an eye on it though as you'll need to re-incorporate any "rice" grains that rise up the side of the bowl as it cooks.  I just use a silicone spatula to push them back down.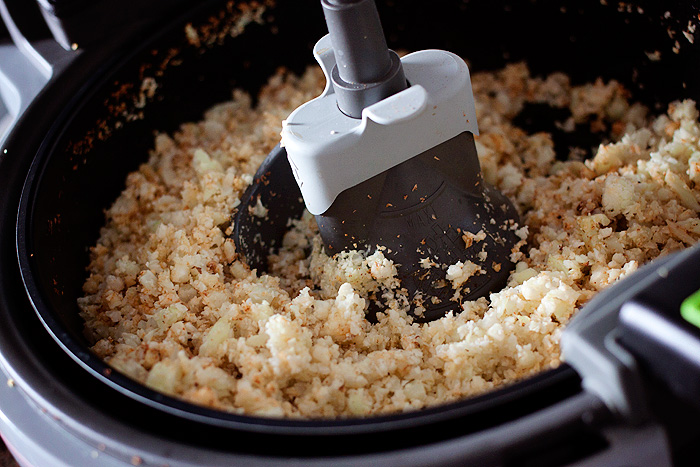 After 25-minutes, feel free to add some extras.  I threw in a handful of frozen peas, some pre-cooked Bratwurst, and a broken-up plain omelette that I'd cooked on the hob after frying the Bratwurst.  The last 10-minutes in the Actifry ensured that the flavours combined beautifully as the paddle turned and incorporated the spices and oils.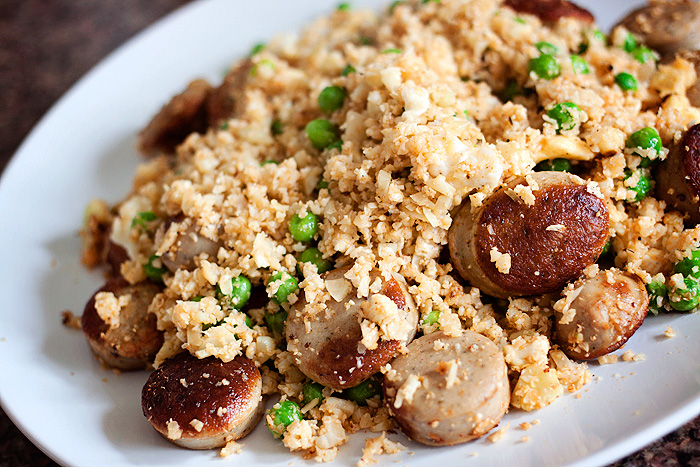 Using the Tefal Actifry meant that the cauliflower took on a fried-rice texture and the spices delivered some real flavour to an otherwise bland, low-carb alternative.
The Tefal Actifry (1.2kg model) is currently available on Amazon.co.uk for £109.99 which is the lowest it's been since early December.  It's even cheaper than the smaller 1kg model!  If you follow me on Twitter, you'll know I've been on Actifry "price-watch" all year.  I'm fuming!
Do you own a Tefal Actifry?  What's your favourite thing to cook in it?
if you liked this post, please don't forget to check out my subscriber options, here