I haven't had any trouble deciding what I'll be splurging my Boots points on this year.  Last year… the Dior holiday collection caught my eye quite late on… but this year, it's all about the Chanel.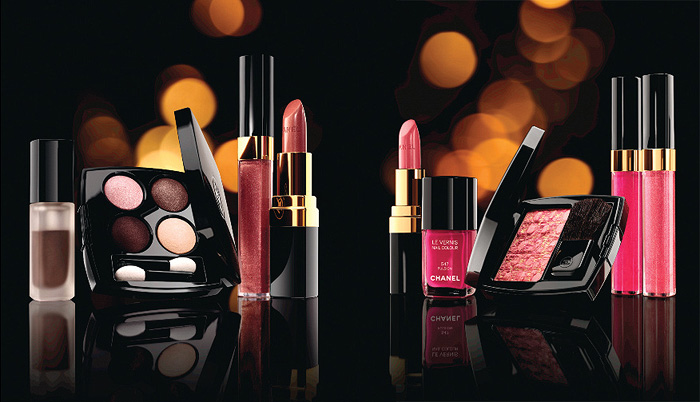 I have 7578 points saved up through some tireless shopping efforts.  It hasn't all been glamour… Leila has had to quickly develop a taste for Boots branded baby things and I suspect that with no more buggies to buy, next year's bounty won't be quite so fruitful *sniff*.
However, that's still £75.78 to blow spend.  Annoyingly, when converting points to prizes purchases, you're not allowed to part pay in cash… which means that my total spends must come to under that amount.
Can I do it?  Here's my wishlist… (do you care? doubt it… but I love a bit virtual shopping me)
1. Les 4 Ombres / Quadra Eye Shadow Palette – Tentation Cuivre (£35.00)
2. Ombre D'eau Liquid Eyeshadow – Splash (£21.50) Criminally overpriced IMO, but when you fall in love… you get stupid.
3. Rouge Coco Lipstick – Magnolia (£21.50)
Erm, where's my money points gone?  That comes to *counts on fingers. and toes* – £78.
Oh NOES, I'm short by just over £2!
I need to earn 222 points on as low a cash spend as possible – PRONTO!
Do you save store loyalty points for a Xmas treat?