My second (or is it third – who's counting?) Haus of Gloi order arrived a couple of weeks ago and included the limited edition scent Parkin and Aduwa from the permanent line.
I think by now, it's confirmed that I'm a lover of the gourmand, foodie smells – particularly from this brand.  They simply do them so well.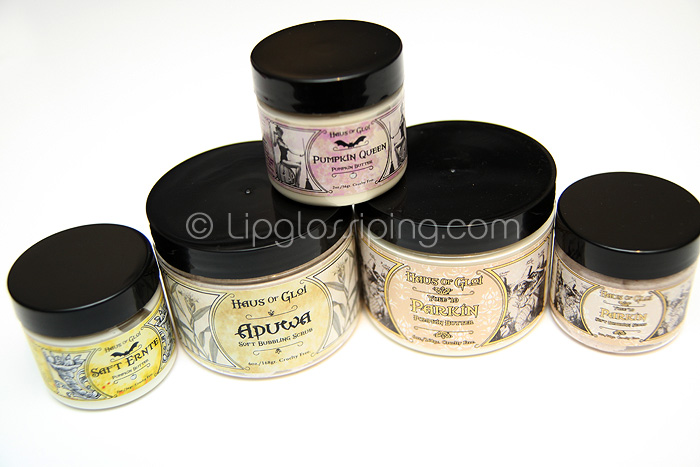 I picked up a full size Parkin Pumpkin Butter, a mini size Parkin Bubbling Scrub, a full size Aduwa Bubbling Scrub and mini sized Saft Ernte & Pumpkin Queen Pumpkin Butters.  I basically scraped up the last of the Halloween offerings with this order.  I also made a separate order that contained just the Pumpkin Queen Perfume Oil but I seem to have mislaid it 🙁
Anyway… back to this order…
I've already talked about Pumpkin Queen and I won't spend long on Saft Ernte (seeing as it's barely available on site anymore) but suffice to say that if you're a fan of Pumpkin Queen, you'll like Saft Ernte too…. it's a slightly peachier, sweeter version of Pumpkin Queen.  It's a teeny bit *too* sweet for me… but not by much.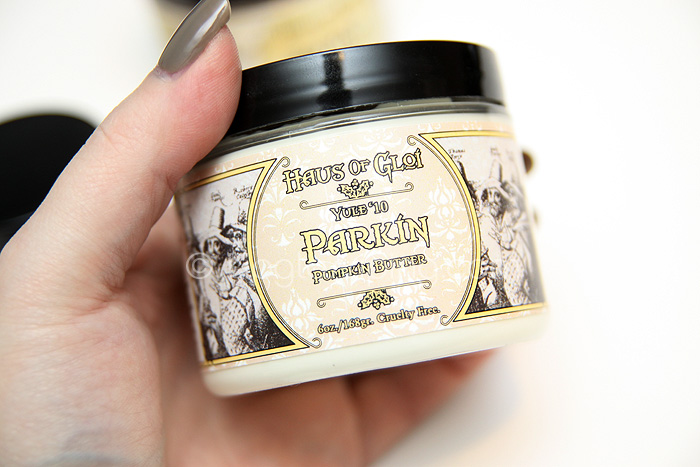 Parkin is still extremely gourmand… albeit darker.  In the jar, it's all about the gingerbread… but once on the skin, it has a bitterness that comes from the black treacle.  The scent doesn't last quite as long on me as Pumpkin Queen does but the formula is just as rich, moisturising and moreish.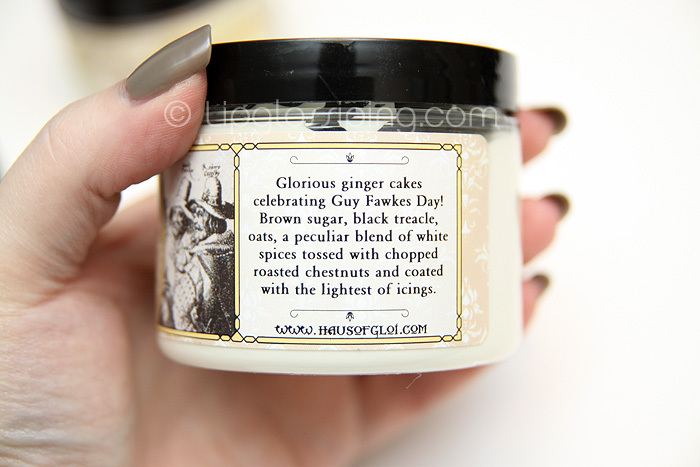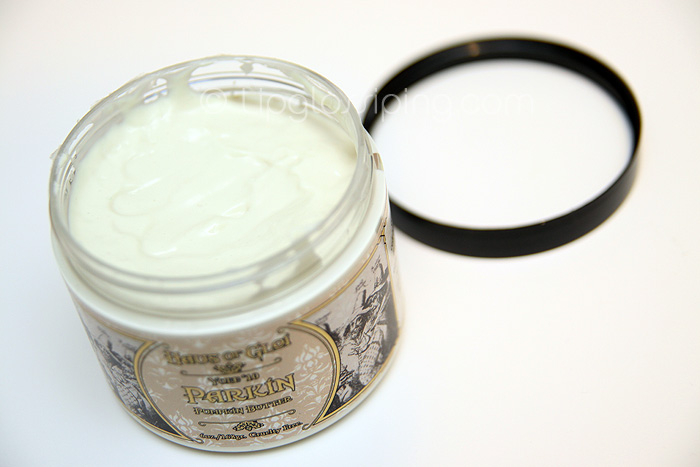 Aduwa is part of the permanent line; described as: Sweet, hot, creamed ginger over a thick benzoin, creamy coconut milk.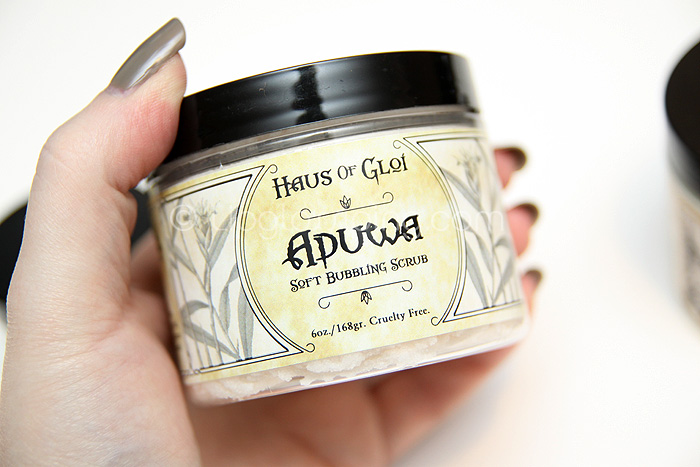 I've only smelt this in the jar as I'm still finishing up my mini size Samhain scrub… but first impressions tell me that Aduwa smells good enough to eat!  The coconut is strong and true… none of this synthetic sun tan lotion coconut scent.  It's like sticking your snout in a bag of dessicated coconut.
The next thing to come through is the creaminess… I was expecting a hit of ginger but it's lacking a little.  This is pure coconut mixed through creamy hot milk.  Delightful.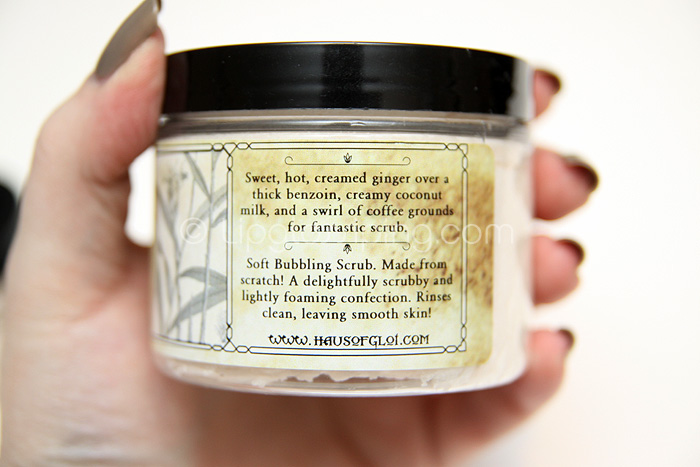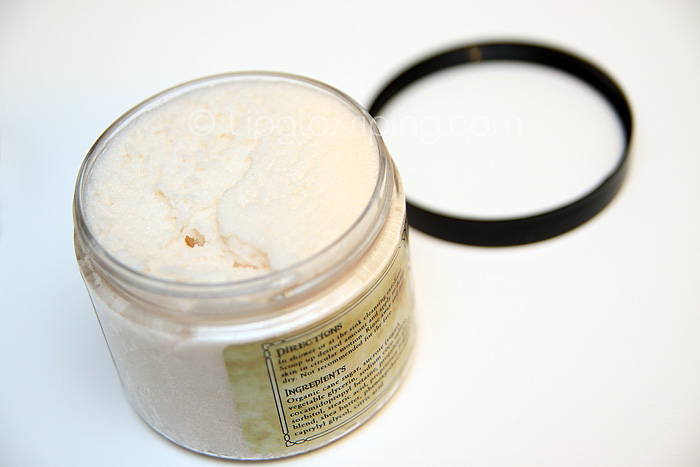 My addiction to all things Haus of Gloi is well and truly compounded.  My Yule Tide order came through a couple of days ago… but I'm not even allowing myself a sniff until I've made some head way into these items.  I'm sure that won't be too hard a task for me to manage!
Have you ordered anything from Haus of Gloi yet?