It's been a while since I just sat down to write a post with no idea in advance of what I want it to say.  I love the feeling of emptying my mind onto a blank page, so hopefully no one will mind a bit of personal bloggage at the expense of beauty banter just this once.
I got my baking groove on early this morning and made another pudding…
I've never had Lemon Drizzle Cake before and I complately bastardized the recipe for it because I didn't have any fresh lemons OR self-raising flour OR caster sugar…
Yes, I know.  Tinned Rhubarb, Jif Lemon… what next?  Slovenly.  Do I care?  No, because it tastes amaze and has melt-in-the-mouth lemon-y drizzly bits stuck to the bottom.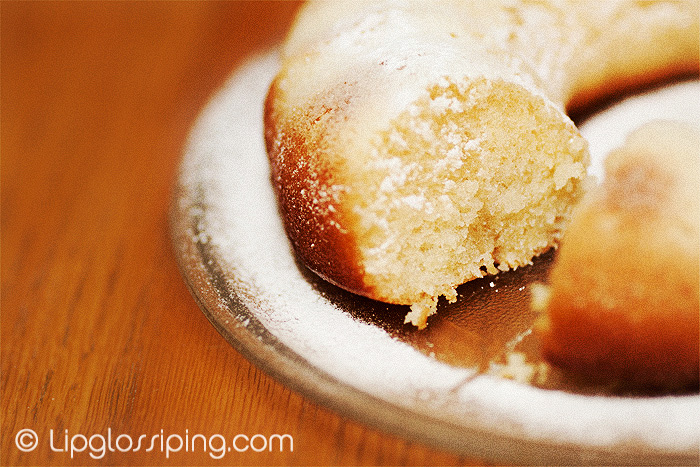 [stextbox id="custom" caption="Crapiologist's DELICIOUS Lemon Drizzle Cake" ccolor="ffffff" bcolor="b0c4de" bgcolor="e6e6fa" cbgcolor="b0c4de"]
2 eggs
175g granulated sugar
150g soft butter
2tsp lemon flavouring/extract
3tbsp lemon juice (out of a bottle!)
125ml milk
175g plain flour
1 1/2tsp baking powder
1/2tsp salt
Whisk the eggs, butter and sugar in a bowl (I zapped it in the microwave for 30secs to get the butter to melt – sue me). Add both the lemon flavouring and juice before giving the mixture another whisk to combine. GENTLY mix in the flour, baking powder and salt. Add the milk a little at a time until you get quite a runny mix. Pour into greased cake tin of choice! (I used a silicone cake ring/mould).
Bake in a pre-heated oven (170°c) for 40/45 minutes. When it's cooked, remove from the oven but not the pan. Now for the drizzle icing…
150g icing sugar
50ml lemon juice (bottle again!)
In a saucepan over a low heat, slowly add the lemon juice to the icing sugar and mix well to remove lumps! Don't let the mixture boil!
Fully prick the exposed part of the cake with a skewer and dripfeed the icing down the holes. When you get bored of that, sling the rest of it all over. Leae the cake to cool completely before turning out and slicing.
[/stextbox]
All in all, it's been a busy few weeks:
I've been…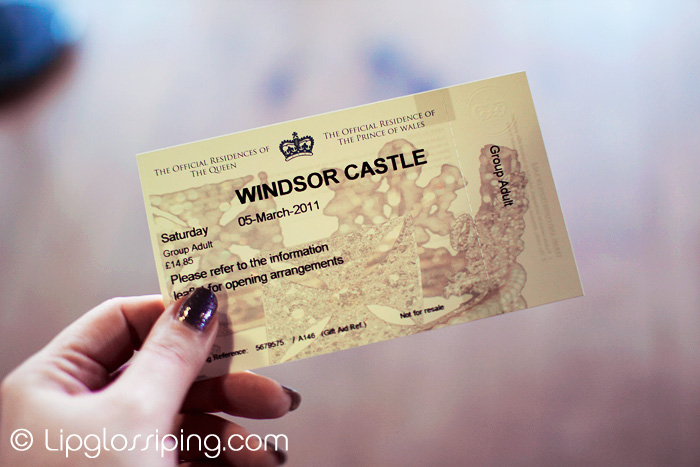 hanging with the Royals (kinda) strengthening old friendships and making new ones diving headfirst into books again lusting after high-end foundations enjoying far too much Mexican food reigniting a love for Apple Martinis rediscovering an old favourite blush joining a gym doing a laugh-snort with nerves when I met Helen Ambrosen and Simon Constantine taking L swimming starting the long-neglected blog re-design gaining acceptance that some people are just bad eggs getting paid to blog for the first time (not here!) gaining 1/2 a pound but losing a weight from my shoulders munching on collagen!
Talking of which… my collagen "beauty meal" catered to an acquired taste (and one that I unfortunately don't posess!)  However, I can't deny that it was not only one of the most interesting meals to pass my lips but also the prettiest!
Thank you Cosmetic Candy for inviting me to be your +1 at Gilgamesh!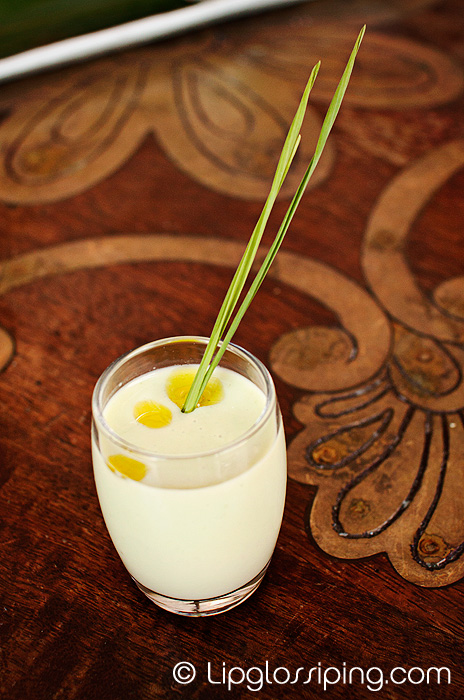 || Wheatgrass and Avocado shot ||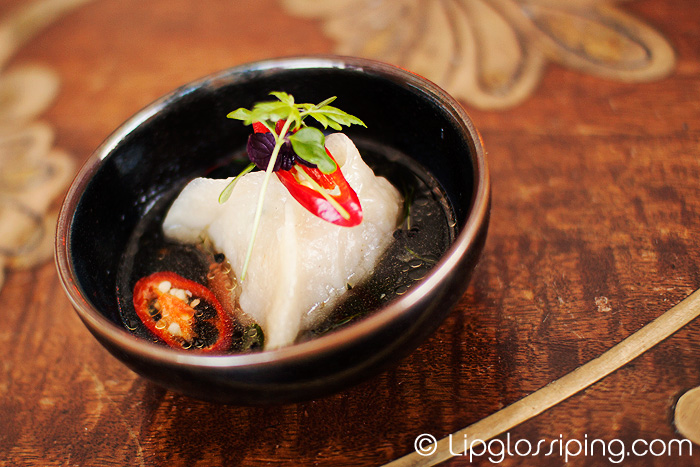 || Collagen Inside Out Dumping ||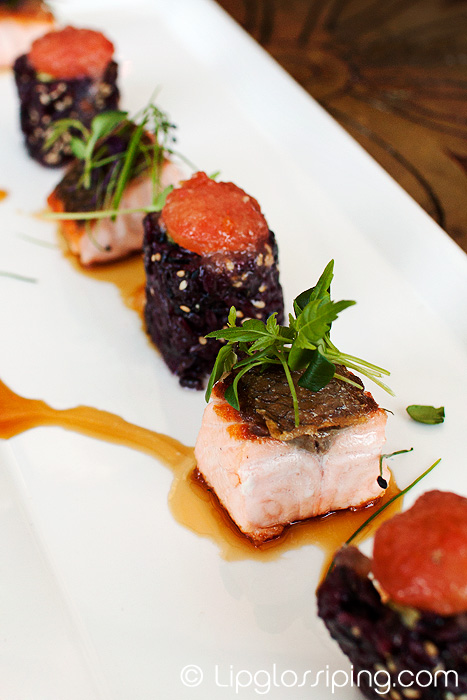 || Bento Box of Chargrilled Salmon & Black Sushi Rice ||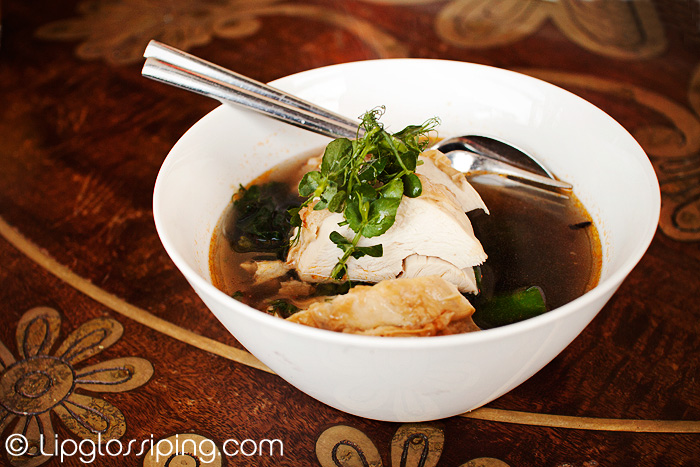 || Beauty Bucket of Poached Chicken ||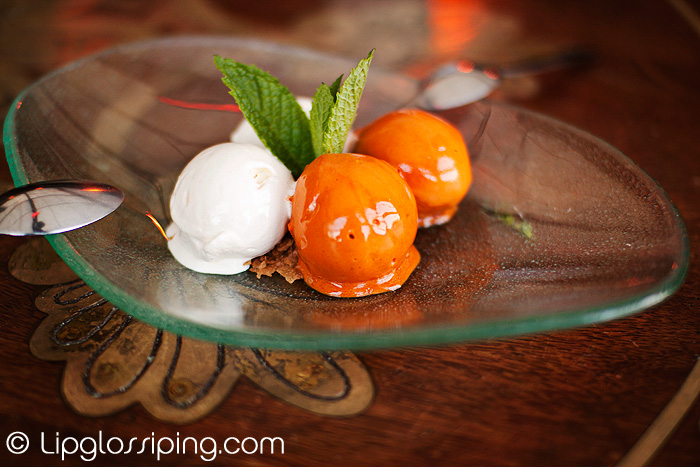 || Goji Berry Sorbet & Sugarless Milk Ice ||

.
So, that's me!  What have you been getting up to?