I was approached by BeautyUK a little while ago when they asked if I'd be interested in taking a closer look at their range of affordable products.
I'd seen their stands in Superdrug before and own a couple of eyeshadow palettes but I have never paid much attention to the rest of the range.  Infact, I didn't even realise that they had a website until I was pointed towards it.
With the party season fast approaching, it's the affordable brands like BeautyUK that will be taking my pennies when I'm on the hunt for party-specific makeup.  I'm not gonna drop £50 on party makeup that I might wear twice a year or a nail polish shade best reserved for C3PO.
So it's with this in mind that I wondered "Just how sparkly can I get on a budget?".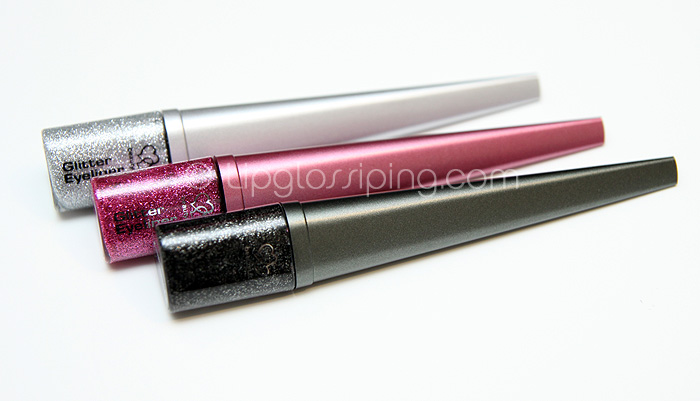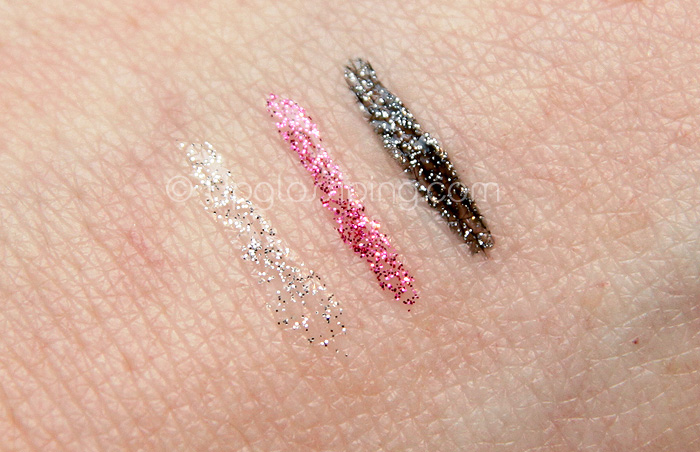 BeautyUK Glitter Liquid Eyeliner (£2.99)
With an impressive range of 12 colours (inc. holographic), I had high hopes for the trio I received.
The beauty blogosphere has already picked out a favourite brand for crown of the glitter liner wars but I find the ones from Collection 2000 unwearable.  They're almost too much of a good thing and make me look trannylicious with their solid, bold lines of glitter.  I want something sparkly but a touch understated.
Out of the three that I was sent, it was only the pink that lived up to my expectations.  The silver was too weak and the base colour on the black insipid and grey.  The pink glitter liner gives a lovely pop of interest along my lashline without screaming WOAH YOU'RE NOT 14 ANYMORE!  I also don't have to apply it 100x to notice anything (unlike the silver).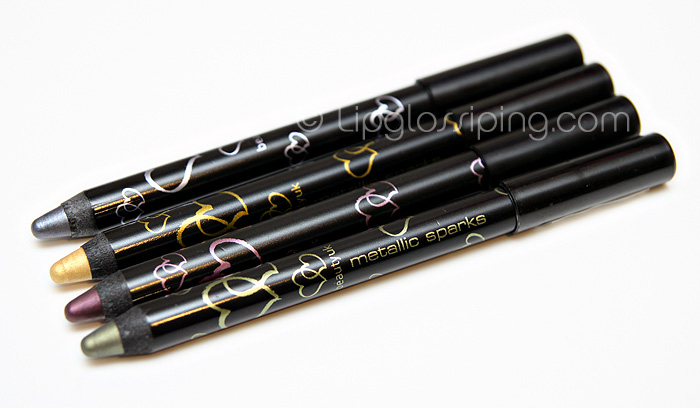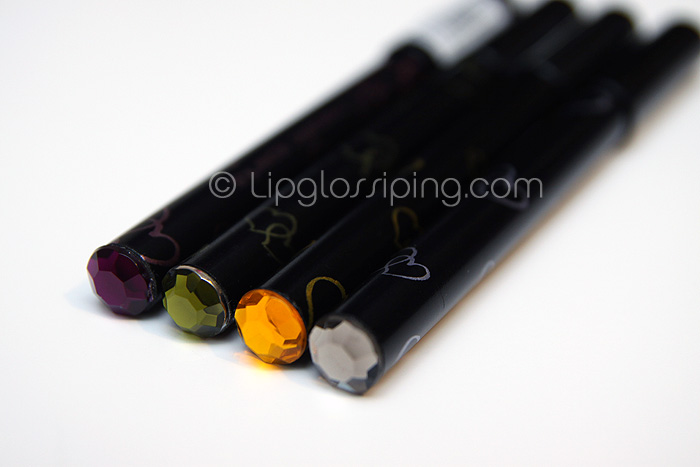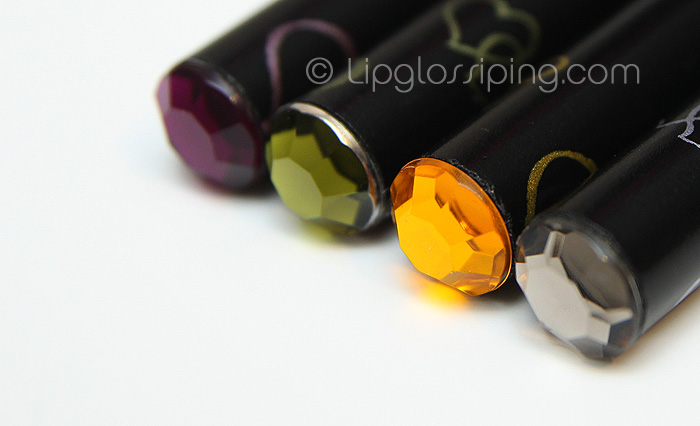 BeautyUK Metallic Eye Sparks (£2.49)
These are beautiful right?  I adore the way these chunky pencils look… check out those adorable colour-coded gems stuck to the ends.  If that isn't cute… I don't know what is.
They're soft, pigmented, creamy, apply like a dream and last approximately 3 seconds on the eyelid before creasing.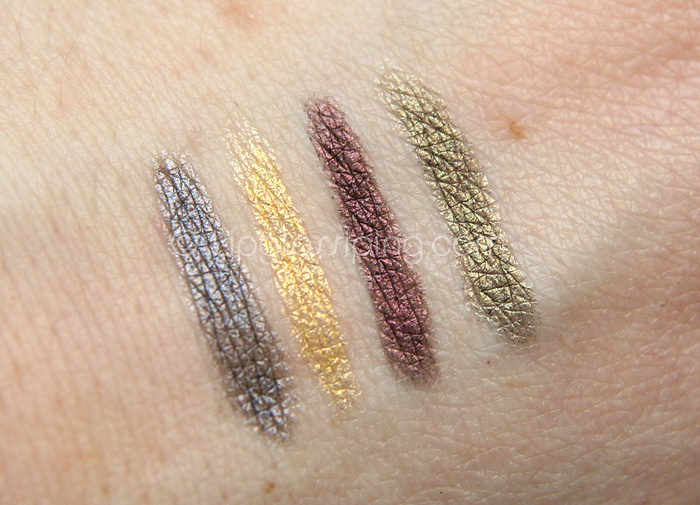 Aren't they lovely though?
I make these work by lining my eyes with them and in fairness, that's enough for me.  I'm loving wearing them just below my lower lashline for a pop of colour.  You may not be able to get away with this if you suffer from watery eyes though.
I did wear a NYX Jumbo Pencil on one eyelid and one of these on the other (both without primer or powder eyeshadow) and the difference between them in terms of longevity was negligible.
If you're a fan of wearing the NYX Jumbo Eye Pencils as bases, these are worth a further look.  Not only that but the shades are really quite exceptional.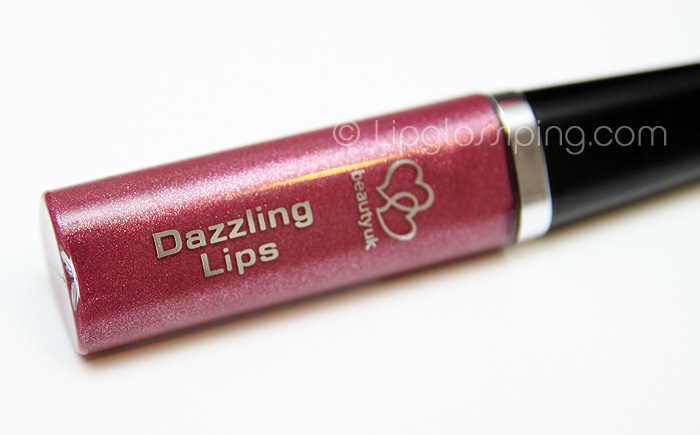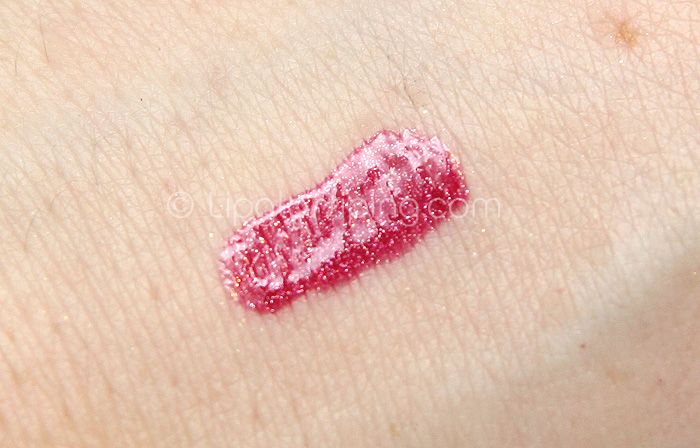 BeautyUK Dazzling Lips Lipgloss in PlumFun (£2.99)
I didn't think that I would be recommending this for one second…. but I am.  I'm not a gloss girl but if I were… for the money, this would be ticking a lot of boxes.
Tacky but not TOO sticky, pigmented, completely tasteless and unscented, doesn't clump on the lips.
For £2.99, this is a great sparkly party lip gloss.
and finally…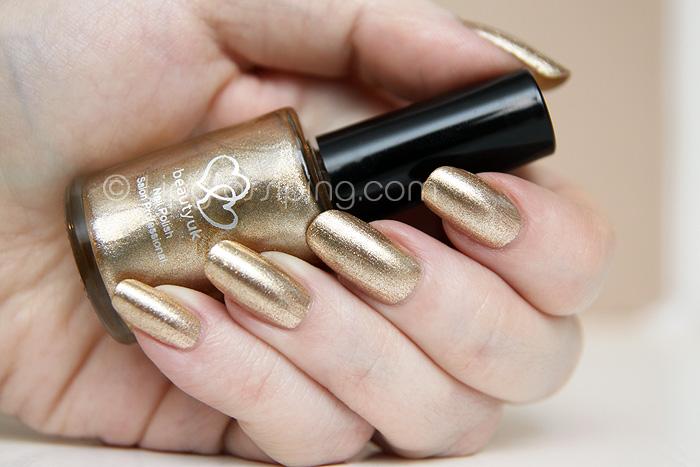 BeautyUK Metallic Gold Nail Varnish (£1.99)
It's frosty.  Very, very frosty!  But it's a Christmas cracker!
Opaque in 2 easy to apply coats… what can I say?  You need a gold nail polish that's gonna look good on all skin tones?  This one is neither too warm nor too cool… it applies beautifully, is super metallic and will give you change from £2!
.
Overall
I'm impressed… I thought I'd be fence sitting through this review and constantly reminding myself of the brand's price point as a justification for it's shortcomings in quality.  This hasn't been the case.
Nothing feels luxe but neither does it feel terrible.  All the applicators are good for the job, none of the products have that cheap makeup smell that I associate with… well… cheap makeup and a couple of items really stand out.
If pushed (I like being decisive!) I'd say…
Love: Dazzling Lips and Metallic Eye Sparks
So-So: Nail Varnish
Leave: Glitter Liquid Eyeliner
You can find the above items in your local Superdrug or buy online at BeautyUK – either way, BeautyUK are definitely worth a closer look next time you're in Superdrug.