Hafsa Issa-Salwe is a 20-something International Business student from London.  She counts the feel of a good body lotion, the glitter of an eyeshadow and the smell of a Lush bath bomb as one of life's little delights.  The following article is a guest submission, you can read more from Hafsa at Muslimah Beauty.

I have a tonne of make-up and even though I'm in possession of an unhealthy amount of it, it's quite easy for me to get bored of it all so I love switching things up a little and experiment with what I already have than to buy something else.  Add a squirt of illuminator to your foundation and you'll get a gorgeous slow, foundation plus blush equals cheek and lip tint, a dab of Vaseline to your bronzer and you've got a gel-like bronzer, mix an eye pigment with some water to create eyeliner and you can create a cream shadow with a hint of lotion.
Liquid Blush
Daniel Sandler was a genius when he created his infamous Watercolour Blush.  I'd never used a liquid blush before and I was quite sceptical to use one for fear of it just looking wrong once applied but, I was proven wrong and now I consider liquid blush and I the best of friends!
Powder blush can look too aging on a person, can highlight dry skin and is just downright boring at times whereas liquid and cream blushes make it seem like you're glowing within and they're the perfect texture for all you ladies with dry skin.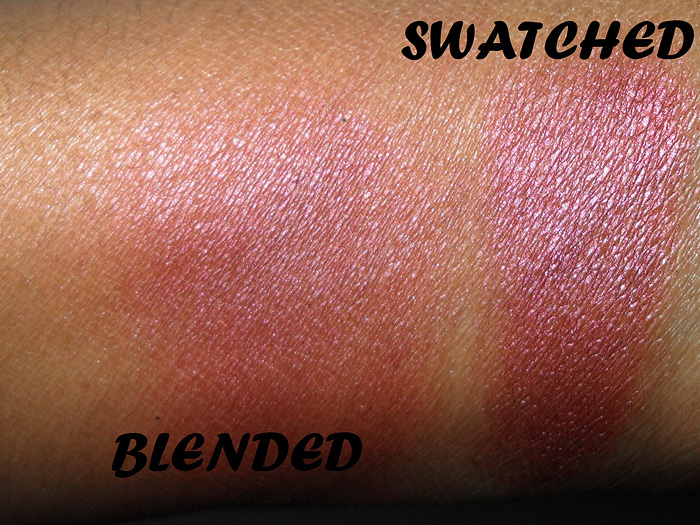 To mix up my own liquid blush I'll squeeze a pea sized amount of moisturiser that's not too thick and creamy as it'll be quite hard to spread and blend otherwise. Once you've mixed the lotion and blush together, you've got yourself a very pigmented blush and it'll set so it won't budge for ages.
Gel Bronzer
When my beloved MAC Bronzing Powder crumbled to pieces on my holiday in Egypt, I was in the middle of Cairo without a clue of the nearest MAC so I just improvised and created myself a gel bronzer with the help of some Vaseline and the rest is history.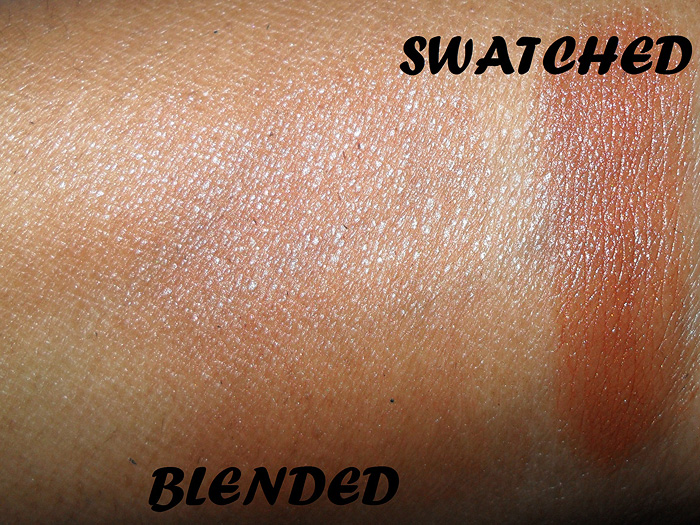 Depending on how dark you want to go, add less or more of the bronzer.  For general reference, it should always be two parts Vaseline to one part bronzer.  For added shimmer if your bronzer isn't already shimmery, add a liquid illuminator like NARS' Laguna and you'll be glowing like you've spent two weeks in Barbados instead of grey old Britain!
Other ideas include:
~ Mixing together a little moisturiser, primer and foundation for a long lasting, matte/dewy (this'll depend on the primer you're using) for tinted moisturiser.
~ To get a great gel liner, Vaseline and black eyeshadow will do the trick.
~ Go crazy with spring's colourful eyes trend and swirl together the brightest eyeshadow you have with the tiniest amount of water to make the shadows pop. I love this trick because it leaves the shadow super easy to blend, so this one is ideal for beginners.
~ For a nod to the S/S 2012 marine trend, mix gold glitter into loose silver eyeshadow and swoop across your lids for a gorgeous iridescent finish.
~ Lipbalms on top of lipsticks, and lipsticks on top of lipbalms! Or you could go arts and crafts by melting down a lip moisturiser with a little lipstick for your own homemade tinted lipbalm.
So girls, have fun with the contents of your cosmetics bag by playing with textures to get the most from your make up.
X
Hafsa from Muslimah Beauty
If you would like to submit a non-commercial post to be considered for inclusion on Lipglossiping.com, please email for more details.