Picture the scene… you've spent the last fortnight trying to come up with a blisteringly cool gift idea for your husband's birthday.  You want something that says "I think you're the greatest person walking the planet". Not easy is it?
Things get harder when you have a husband who doesn't really put any value on material possessions.  When he moved down from the North East 10 years ago, we were able to fit everything he owned in the boot of my hatchback.  I reckon we could probably do the same again today (although Leila might take some wedging in).
I toyed with the idea of programming books (but didn't know which ones would flop), a short break (but we're already going away this month), novelty gadgetry (dust gatherers), an iPad (he pretends to hate Apple 'cos he's a flash programmer but I know he really wants one regardless).
So, I was all set on the iPad (though wincing evertime I looked at the price) when I heard him discussing that "iPads are just about to be superceded by some amazing tablets".  Brakes on that one sharpish then.
So there I was… secretly glummer than glum on the morning of his birthday because I hadn't got him anything other than a novelty JUMBO keyboard to take the piss out of his old age with.  As a wife?  I FAIL.
When suddenly on my twitter stream, I'm reminded of this lady.

I fire up the Tweetdeck DM panel…
"How quickly can you dispatch a box of 12 cupcakes to my husband?" (we live in the same area)
"Is tomorrow morning too late?" (it's gone midday by this point)
"A bit… I was hoping to get them today" (i'm never usually that cheeky – shows how desperate I was!)
"Let me see what I can do"
£18 and less than three and a half hours later(!), these were delivered directly to Mr L: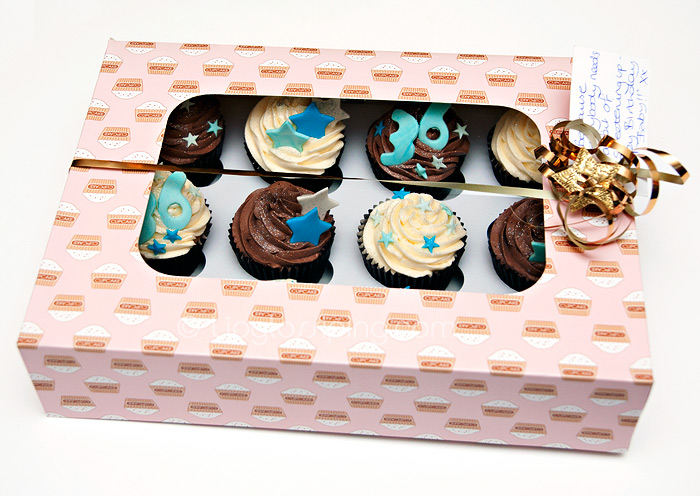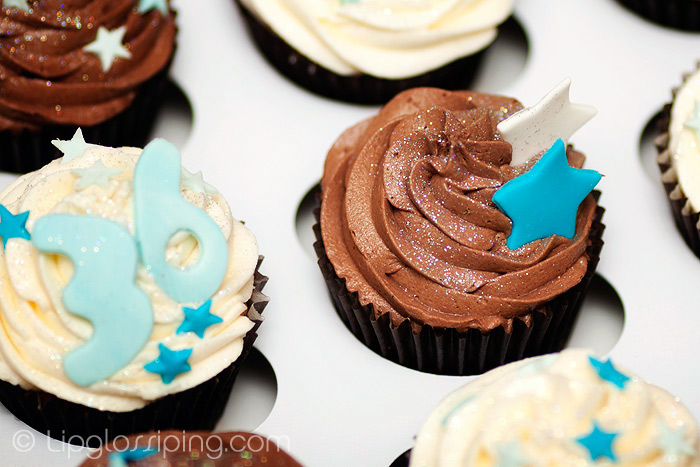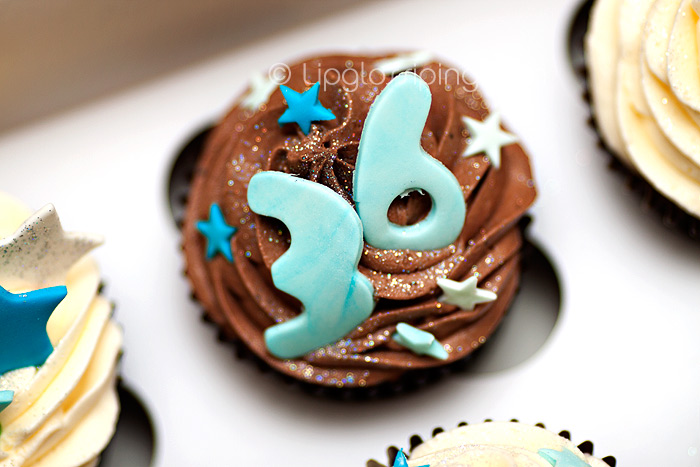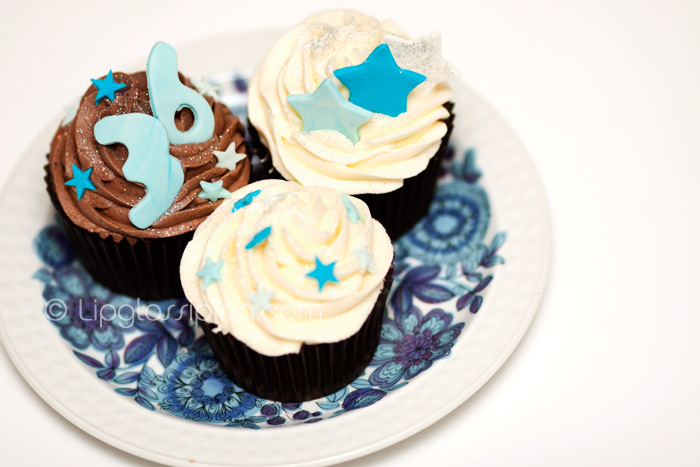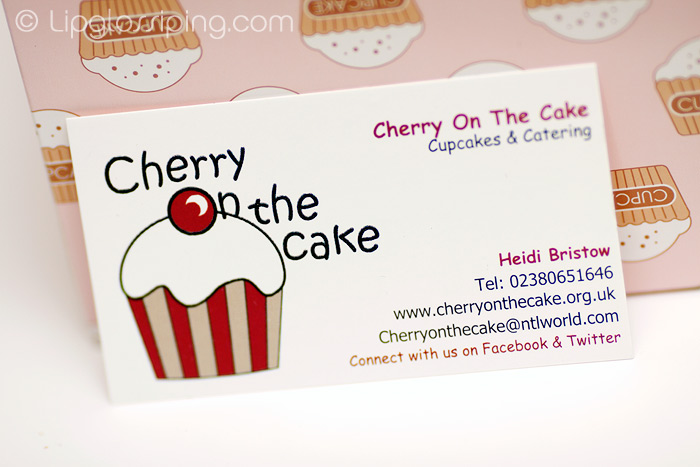 When the doorbell rang (after a quick "I'm on my way" tweet warning from Heidi!), I hid in the kitchen listening to Mr. L tut at having to answer the door.  His frown didn't last long when he saw the beautifully presented box of goodness being held out for him!
"Happy Birthday!" Heidi cheerfully announced whilst I stifled my giggles in the next room.
But most importantly… how did they go down?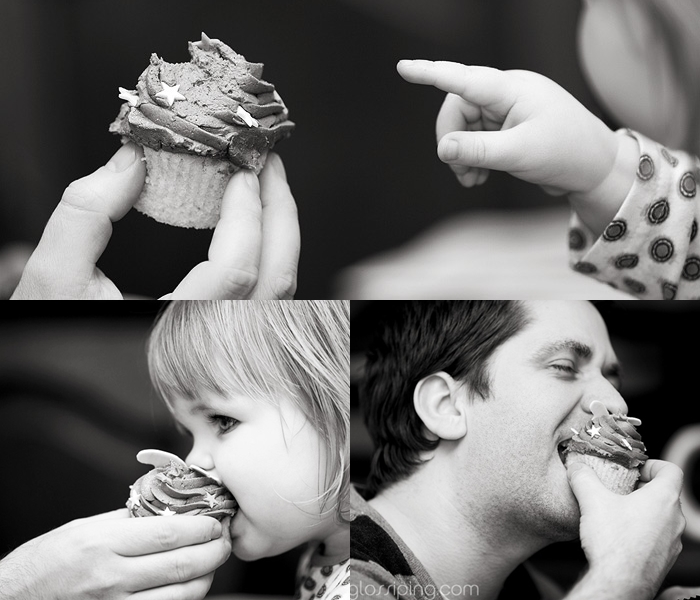 Pretty quickly actually!
If you're local enough in Hampshire to take advantage of Heidi's cupcake and buffet services – you should.  You REALLY should *wipes away the crumbs*.  You can check out her website here and follow her on twitter here.
Thank you Heidi for going "above and beyond" in my hour of need!  She must have raised an eyebrow at the random crazy lady tweeting her, but talk about saving the day!