When I first saw swatches of this nail polish appear on the web, my nose wrinkled with disdain.
"Ugh. Lumpy."
You see, I'm a simple girl (shut up) and I like simple nail polishes. I like shiny cremes, holos, and duochromes. And that's it. I rarely bother with nail art, which is just aswell, because I'm not very good at it, and I just can't be faffed with other embellishments.
I decided that, in the case of Gobsmacked, I'd probably like it with a thick coat of Gelous but that without, it could do one.  But then I applied it…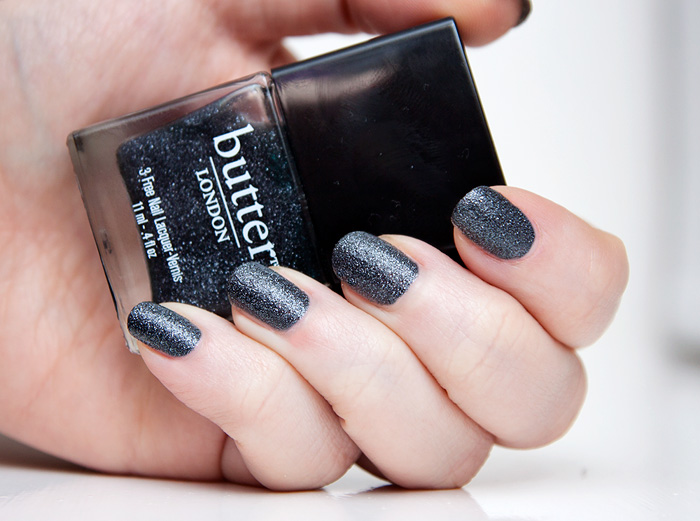 … and I really liked it.
It is lumpy, but in a way that somehow just misses setting my teeth on edge.  It applies nicely in three smooth coats and gave me no drying issues.
Which means that I probably owe a silent apology to all brands that have since followed suit with texture-based collections. I have quietly vomited in my mouth when perusing swatches of concrete, leather, and velvet.  Perhaps I've been wrong all along but the thing is, each time I look again…. I still want to rip my nails off in protest.
Butter London Gobsmacked is priced at £11.95 and available to buy online from www.powderrooms.com
* press sample