Question of the Week – What's your least expensive yet most effective beauty tip/product?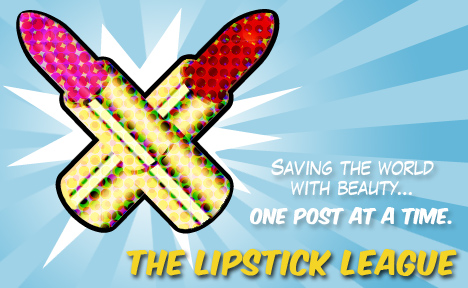 Answer – Ooooh, good question!  My favourite eyebrow brush (that I use daily) is a Revlon Vital Radiance one that you can buy in poundland… does that count?!
Vampy Varnish – Is in love with the new Urban Decay Naked Beauty Balm! Check out why!
we heart this – the beauty cruise director, Stef, choose the top 12 beauty products of 2012 that most floated her boat.
Beauty Junkies Unite – Get the scoop on the latest from Urban Decay…check out the review & swatches for the new NAKED Nail Kit!
Clumps of Mascara – actually gave a mascara a 5 out of 5. This hardly ever happens! Check out which mascara made her go gaga.
EauMG – Do you have any perfume New Year's Resolutions?
Lipglossiping – hides all the Christmas chocolates and resolves to jump back on the weight-watching wagon, anyone else being the ultimate New Year cliche?
Gouldylox Reviews – Ever want your own before and after experience? Join the beauty bootcamp and make it happen in 2013.
Nouveau Cheap – For my birthday, I told myself that I was going to treat myself to some fun bath products and not even think about testing or reviewing them. But man, these body washes are so delightful that I just couldn't stop myself from reviewing them afterall.
Pink Sith – is giving away an Argan Oil Infused Hair Care Set from DermOrganics. Enter today!
Prime Beauty – is having fun creating a plethora of nail looks with Le Metier de Beaute's Holiday Nail Lacquers. The Deck the Nails duo are shimmering overlays and Bright as Night are deep jewel tones including the new Pantone color for 2013-Emerald! See what combinations she created!
Phyrra – shares her first impressions of the Urban Decay Naked Skin Beauty Balm.
Guest Post of the Week, as chosen by Vampy Varnish – I chose Chalkboard Nails and her amazing black spotted and neon abstract nails as my guest post this week because I think she's amazingly talented, and this is a super cool look!
C'mon ladies, tell me – what's your least expensive yet most effective beauty tip/product?