Our lashes are longggggg, with many a curly end.  That leads us to who, knows what… what to use…
We want hold!  Long enough to last the day.
We don't want heavy… just natural muh-scar-ruhhhhhhhhhhhhhs.
Brownie points if you recognise the song I couldn't stop myself from butchering.  I'm sorry.
Clinique Lash Power Feathering Mascara is a relatively new release, having launched only a few months ago.  It promises a softer, more natural look without compromising on hold and an overall fluttery effect.
The key thing to remember with this mascara is that it places a lot of stock in being a buildable product with a formula geared toward the application of more than one coat.  Of course, if you really only want a touch of darkness and gloss added to your lashes, by all means… stop after a single coat.
If, however, you want a little more va-va-voom, you will need to apply a couple of additional coats to get the finish you require.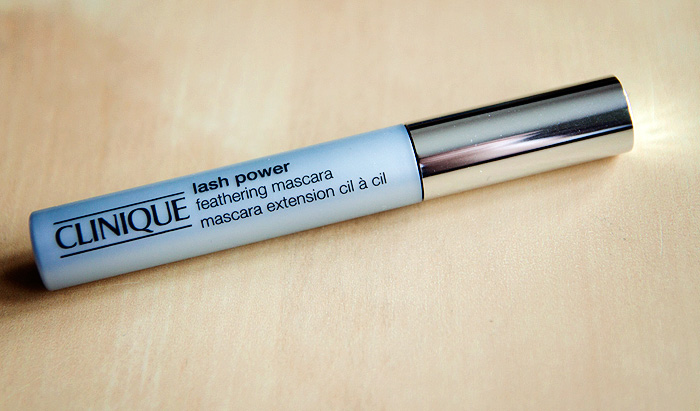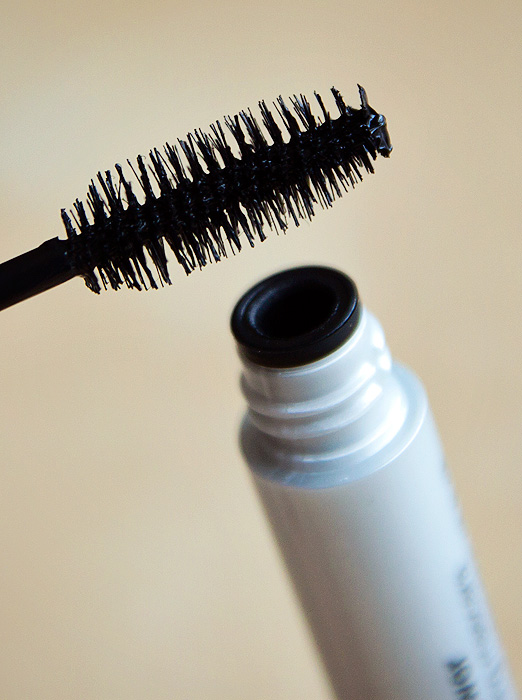 The wand delivers a fine application of product, well-distributed almong the fluttery bristles which really comb-through the lashes as you sweep the brush from root to tip.  The formula never clumps and neither does it leave behind blobs of product at the tips, regardless of whether you're on your first or third coat.  Longevity is good and I don't suffer from flakes or smudges as the day progresses.

Ultimately, whilst I recognise and admire the strengths of this latest "natural" mascara from Clinique, I don't really like it.
The tube contains only 5.5ml of product, a few ml less than Clinique's other offerings while retailing at a few ££s more.  I'm quite happy with the finished result – as shown above – but to achieve this, I need to apply 3-coats.  That could get expensive, quickly.
In a classic, "it's not you, it's me" scenario… I'm not a good target market here.  I don't want natural, barely mascara'ed lashes.  I want floor-sweeping doe eyes.
Thanks Clinique, but I'll stick to your High Impact mascara for now.
Clinique Lash Power Feathering Mascara is priced at £18.00 and available to buy on counter and online from clinique.co.uk
* press sample
if you liked this post, please don't forget to check out my subscriber options, here