A NOTD from December, back when my nails were shorter… does anyone else always feel the grass is greener?  Whenever my nails are short… I crave long, finger-elongating talons.  And when they're long, I feel all witchy-poo and want neat, sweetie-esque nails!
I'm never happy!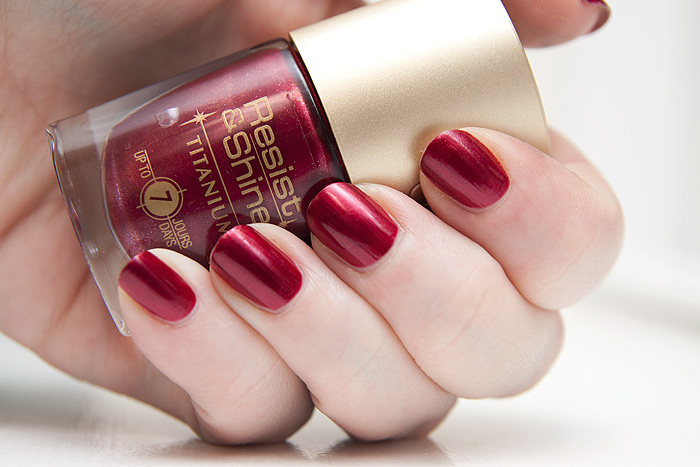 L'Oreal Resist & Shine Titanium* in Sorbet is a very pretty raspberry red with a hint of gold.  The metallic finish promises long-wear of up to 7 days.  I haven't found it particularly long-lasting from the two nail outings I've given it so far.  I get around 3 days from it before tip wear begins to be noticeable enough to ensure a swift removal.
I'm most impressed with the brush though… a slightly-flattened brush which delivers wide, easy strokes.  A definite winner.
L'Oreal Resist & Shine Titanium in Sorbet is priced at around £6 and available at most L'Oreal stockists including Boots.
*Press Sample