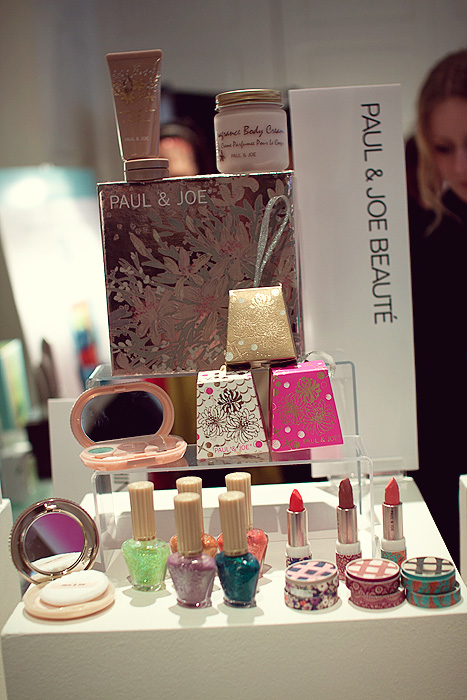 We've got a bit of a mish-mash here so bear with me.  You're looking at a selection of Paul & Joe goodies from both their Fall 2011 Manhattan collection AND a few bits from the upcoming Holiday/Christmas 2011 collection.  'Citing!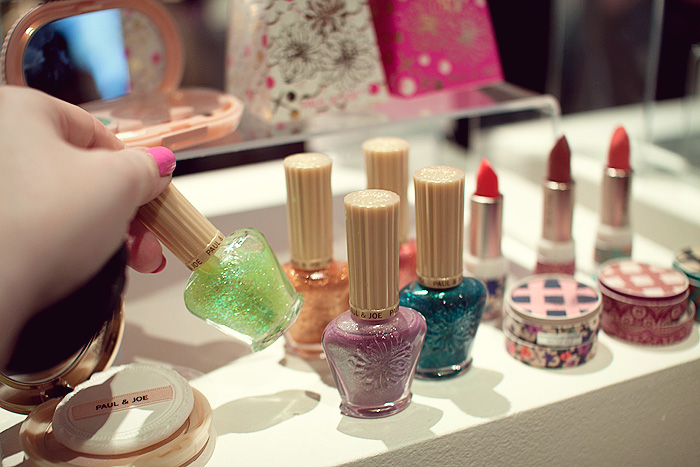 These five sparkly polishes are Holiday/Christmas releases (I couldn't see the Fall polishes on the stand).  We're looking at glitter people.  Jewel toned glitters and I have NO idea what that green is all about.  It's reminded me to take nail wheels with me for swatching next time.  Stupid blogger.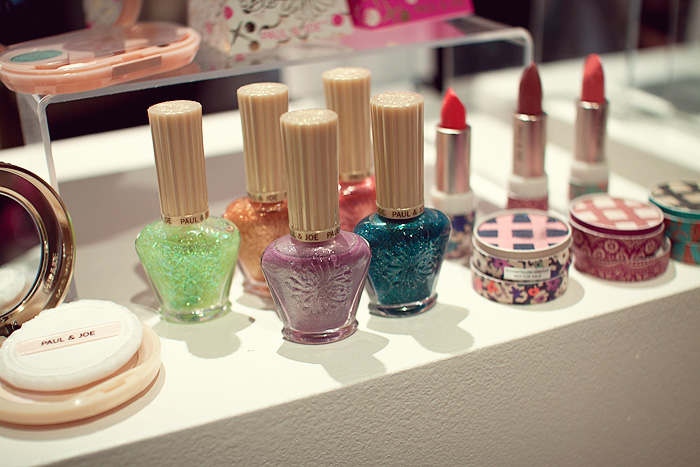 On the left, we have the new finishing powder which will be available in SIX shades from the 5th August.  In the middle… yeah, let's take a moment over that green again.  And over on the right are the eyeshadows and lipsticks from the Fall Manhattan Collection.
Moving on…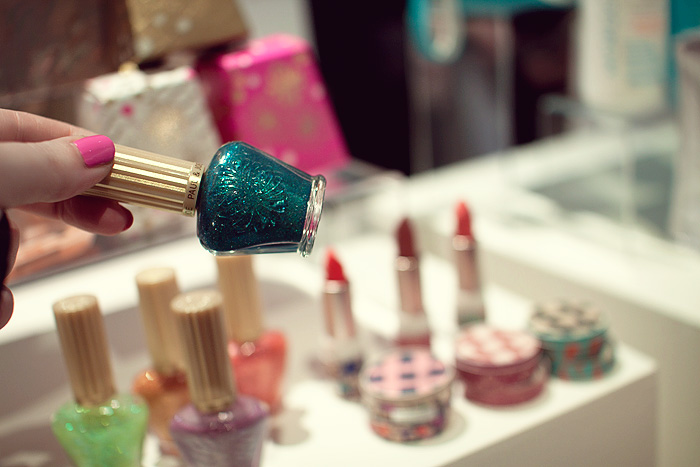 I got a bit hung up on the polishes…  "Holidays are coming, holidays are coming…."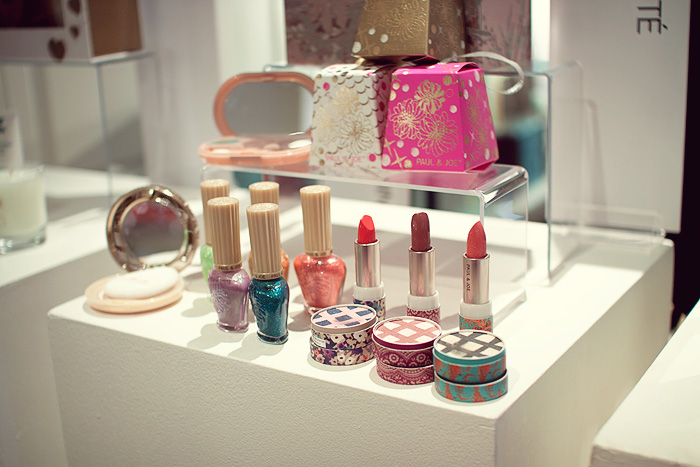 See on the shelf behind?  The palette and cardboard boxes with ribbons?   That's Holiday… and it's a bit special because the palette is customisable and the little boxes are for hanging on the Xmas tree!!  They contain single eyeshadows that can be bought for the refillable palette!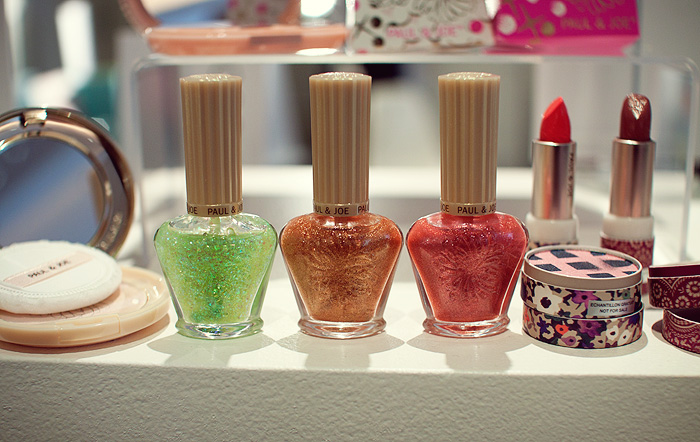 OK, just one last look at those polishes….
.
What do you think?  Sophisticated Fall and a Sparkly Xmas?  Sounds good to me.