Autumn/Fall… Pavement/Sidewalk… Bonnet/Hood… Tomato… um… er.. TomAto…. whatever you wanna call it, I was going back through some emails before archiving and came across this press release that included some images from the Marc Jacobs Fall 2011 Runway Show.
It looks like Autumn might be all about the blush.  Yes, that's me you can hear me fist-pumping and whooping from thousands of miles away…
INSPIRATION & LOOK: "The look started with a picture that Marc had of Christy Turlington with really fresh skin and rosy cheeks," said François Nars, Founder & Creative Director of NARS Cosmetics. "Marc wanted 'icy cold cheeks' and so the blush is drawn down in such a way that's unusual…unusual, but decadent. Like a Renaissance painting."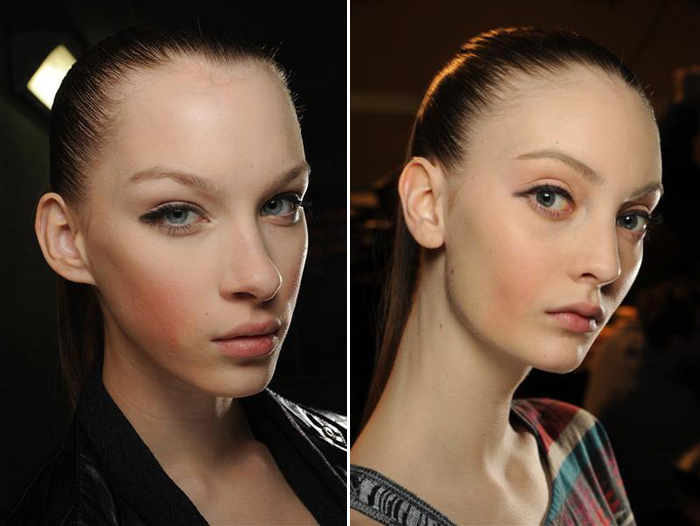 Look at those proper Autumnal colours!  Warm reds and ambers… God, it makes me grateful it's still only April and we have the whole Summer stretching ahead of us!
The key products used in the looks featured here are:
FACE

EYES

LIPS
Interrrrestingggg…. so, it looks like we're getting (at least) a newly formulated concealer range, duo eyeshadow (orange-based?), a new long-wear eyeliner range?  I'm speculating a little bit….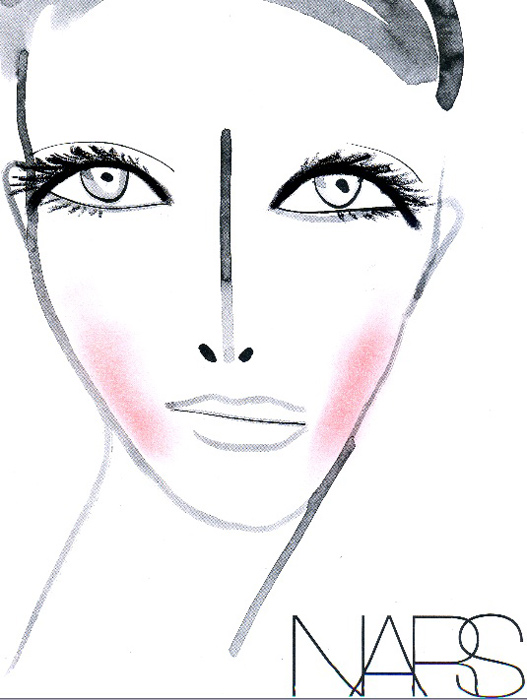 Not too sure on that blush placement… but that's fashion for you (darling) and I love the heavy liner… oooooh, I'll be a happy Lipglossiping if we're all about the heavy liner this Autumn!
But in the meantime, let's have some bloody sunshine first eh?!