L'Oreal Color Infallible* are a newly released set of 8 eyeshadows that pack one hell of a pigment punch!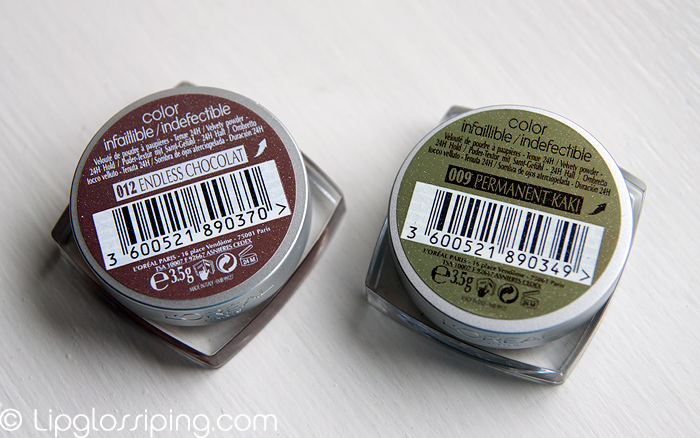 Housed in squat screw-top pots… are they creams, pigments or pressed powders?  Well… they're a bit of everything.  A hybrid eyeshadow with the texture of a cream, the density of a pigment and convenience of a pressed powder!
Sounds great right?  Well… they're fairly awesome but as is usually the way, not without fault.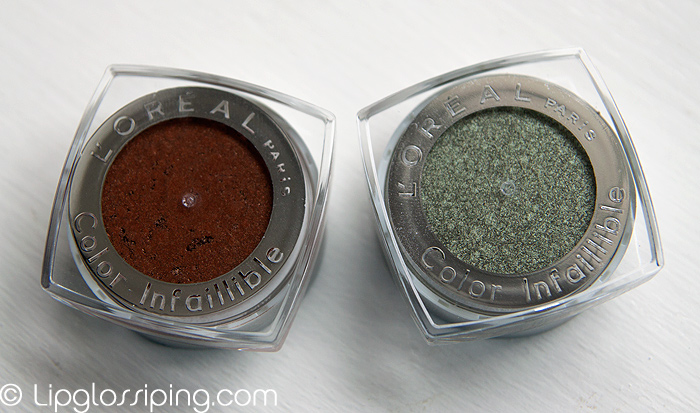 The lid unscrews to reveal a plastic 'press' which keeps the powder compacted inside the well of the pot.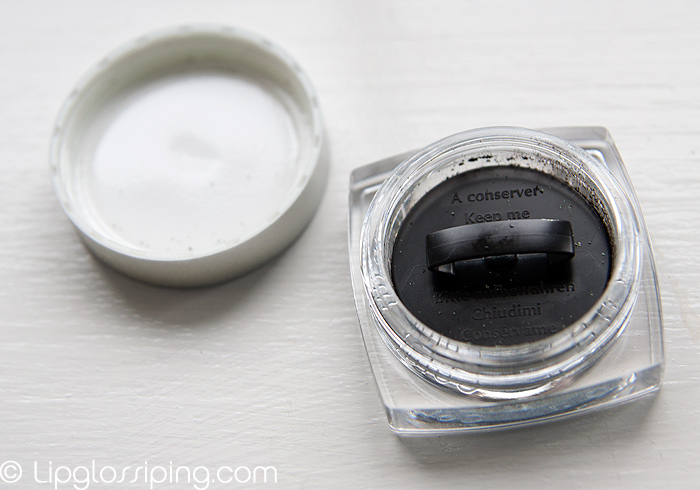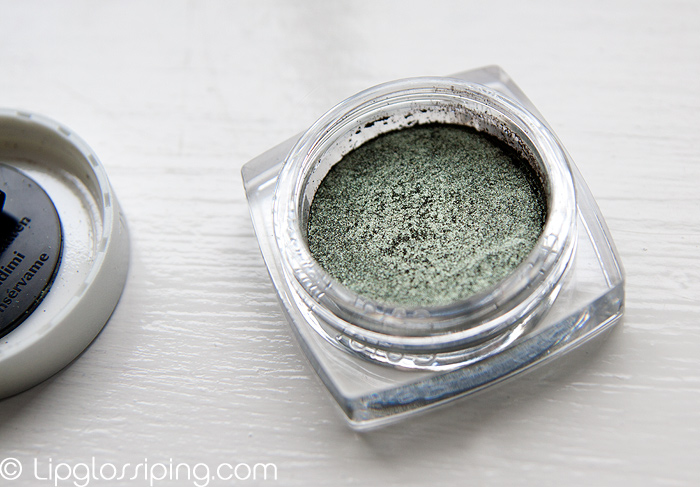 The pigment under the press is a little tricky to reach with fingers (especially if you have nails!) because it's located a little way inside the pot rather than level to the edge.  If you use a brush, this obviously wouldn't be an issue but does make for a sheerer application.
The colours are strong and true with a blendable almost creamy texture.  Shimmery without being too metallic, they make for some really easy looks.  Infact, I can blend this easily with just my fingers for a super-quick morning pick me up!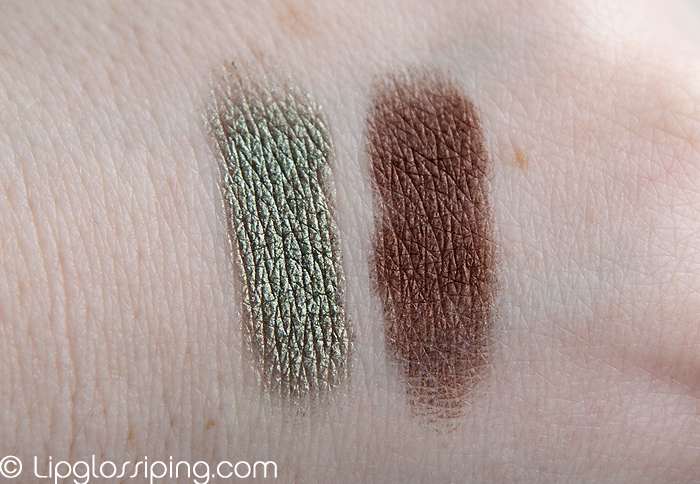 Unfortunately, I found lasting power to be a little disappointing as these had a tendency to disappear from my lids after about 3 hours… congregating firmly in the crease in a strong, greasy line.  They fared better with primer but I still only achieved around 5 hours wear from them on my normal (not hugely oily) lids.
Having said that, some of the shades look amazing in the promo pictures and I'll still be picking up All Night Blue from the range (a midnight  blue shade).
Talking of shades, here are the current available tones:
All Night Blue (a midnight blue)
Purple Obsession (smouldering purple)
Endless Chocolate (brown shade shown in my swatches)
Time Resist White (luminous, delicate white)
Burning Black (incandescent black with purple shimmer)
Flashback Silver (metallic silver)
Permanent Khaki (green shade shown in my swatches)
Eternal Black (true black)
L'Oreal Color Infallible Eye Shadows are available nationwide and priced at £6.99 / €10.79 each.
* press sample