Question of the Week – Do you think cosmetic ads should have a disclaimer if they use excessive photoshop, false lashes and such?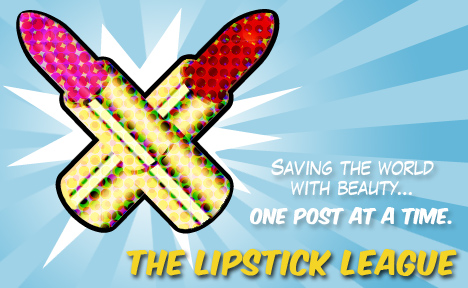 Answer – I'd like to see the use of false lashes in mascara ads banned completely.  I mean, what is the actual point?
Beauty Junkies Unite – Amber puts Maybelline's newest mascara to the test, The Rocket Volum' Express. See the before and after pics to decide if it's for you!
Clumps of Mascara – is lovin' Clinique's super intense lip balms. You pretty much need to haul them all. Seriously.
EauMG – talks about one of her favorite perfumes – regular 'ole Chanel Coco.
Lipglossiping – explores the sweeter side of Jo Malone with the brand's Spring 2013 fragrance launch.
Gouldylox Reviews – Ever want to grow a new finger? This cream might be able to do just that. Or maybe just reduce fine lines. Either way, this is a real thing.
Nouveau Cheap – Wet n Wild's first-ever eyeshadow primer might just be my favorite primer of the year, and it's only January. Click here to find out why.
Pink Sith – Has Chantecaille "Jumped the Shark" with their latest Save The Sharks 4 pan palette? Find out in this very honest review.
Prime Beauty – steps out of her brown/bronze/beige neutral comfort zone with bareMinerals new Remix Collection, a color-lovers delight!
Vampy Varnish – Thinks the new Nicole by OPI 2013 Nail Lacquers are pretty great, and at a drugstore near you soon!
we heart this – MAC Strength shows us a lip color combo that's a one, two punch!
Guest Post of the Week, as chosen by Beauty Junkies Unite – This post from Jessica at Beautezine made me swoon over the new Maybelline Color Sensational Vivids Lipsticks!
What are your thoughts on post-production trickery when it comes to beauty and cosmetic ads?