A BIG thank you to everyone who took the time to enter my recent Beautique/Urban Retreat competition!
They were so pleased with the response (and super cool answers) that they wanted to offer everyone a 15% discount code to use online at Beautique.com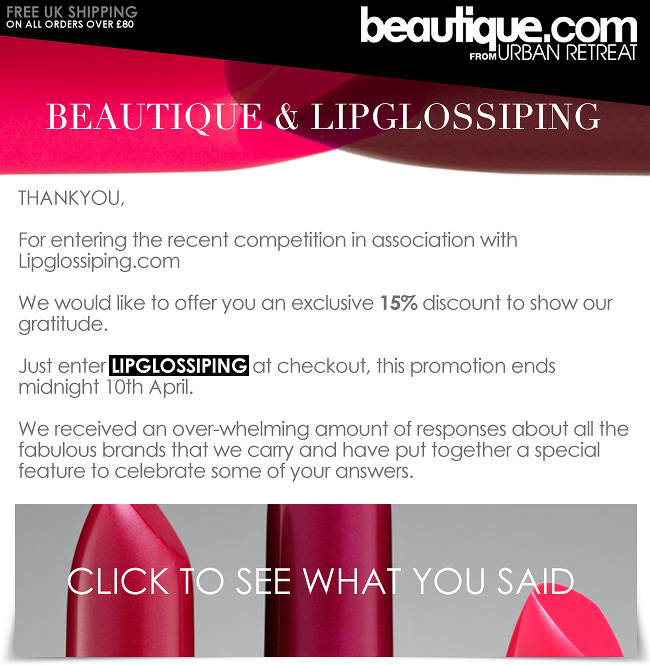 But who was the lucky winner of an amazing £100 Urban Retreat voucher and pamper hamper?  Well, turns out – it was this lady – congratulations Stephanie!
If you want to have a read of some of Beautique's favourite entries, click here to see if yours made their top list!