The day that I get my concealer application down to a fine art is the day that I go ALL out on tinted moisturisers.  I love the more natural finish, but hate compromising on coverage.
Arbonne are quite new to me and I've been pleasantly surprised by the quality of the products I've tried.  I'll probably never feel comfortable with the way in which you need to purchase the products through consultants but that's just because I'm an old fashioned girl who'd much rather be able to pick up her makeup whilst out shopping!
I received a sample of Arbonne's Sheer Finish Tinted Moisturiser in Fair.  Arbonne offer an impressive 6 shades within their tinted moisturiser range.  I'm used to seeing Light, Medium and Dark… so such a wide selection caught my attention early on.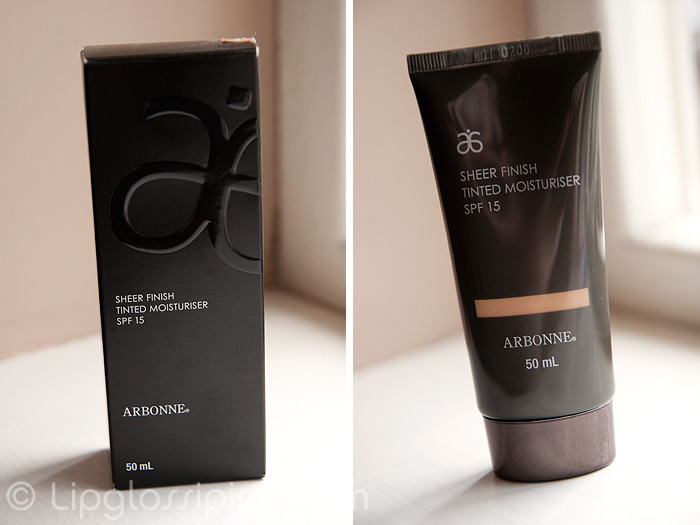 Packaging is SLEEK!  I know they've recently revamped their entire cosmetics line and the dirty pewter finish is lovely!
The texture of the tinted moisturiser is quite fluid… which makes it easy to spread and blend, there's plenty of slip which makes for quite a fool-proof application.  It's definitely more like applying a moisturiser than applying a foundation.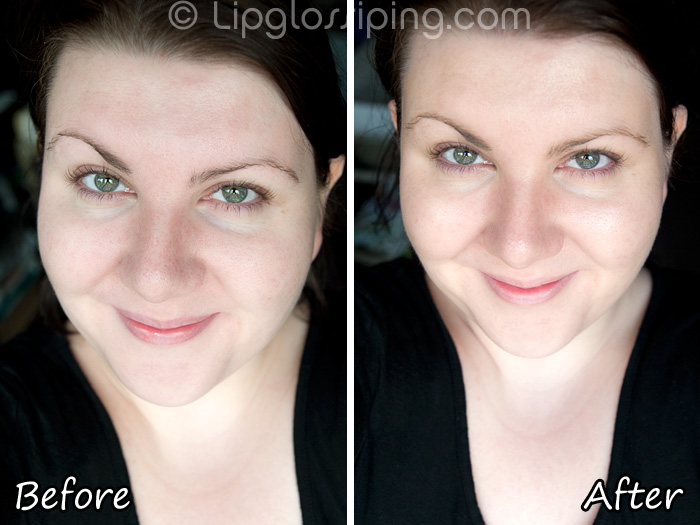 It's a dewy finish that would benefit from a little powder over areas that are prone to shine.  I usually powder my nose, chin and forehead after applying this.  It evens out my skintone nicely but doesn't provide any coverage for blemishes.  It also doesn't completely cover redness, but as a tinted moisturiser, it probably isn't meant to.
It moisturises well (something that most tinted moisturisers actually fail to do!) but the flipside to this is that it leaves my skin feeling slightly tacky to the touch, another reason to set with powder.
At £24 for 50ml, this is high end.  Not as expensive as Laura Mercier's cult offering or Bobbi Brown's tinted balm, but more expensive than many high street alternatives including Clinique's Almost Makeup (which I love for the winter).
Longevity is good, it does slip around my nose by mid-afternoon… but that's where I'm at my most oily and I don't use any kind of mattifying products in this area.
Final Verdict – If you're looking for a sheer tinted moisturiser in a wide variety of shade choices, Arbonne's Sheer Finish Tinted Moisturiser may be for you.  If you're prone to oily skin or don't need so much moisturisation… consider other options first.