I'm a sun-protection devotee, not just for the products but also the theories and chemistry behind the idea of protecting yourself from sun exposure.  Throw in some tales of vitamin D deficiency and I can be hooked for hours.  Do I understand it all?  I wish… but choosing a reliable, safe sunscreen is probably one of the best favours you can do for your skin.  It's worth the effort!
I'm the proud owner of around 2sq metres of sun-sensitive, freckled skin that turns pink at the merest hint of a sun ray and my (un)healthy interest in these products began a couple of years ago with the discovery of some of the fine sun protection products available to the Asian market.
I have a real fear of sunburn.  As a 9 year old, I was left bandaged across the back and shoulders, with daily visits to the hospital for blister-draining after a particularly nasty case of sunburn.  I own a slightly bizarre photo of me taken as an 11 year old… lying in bed, red as a beetroot mid-hallucination thanks to sunstroke.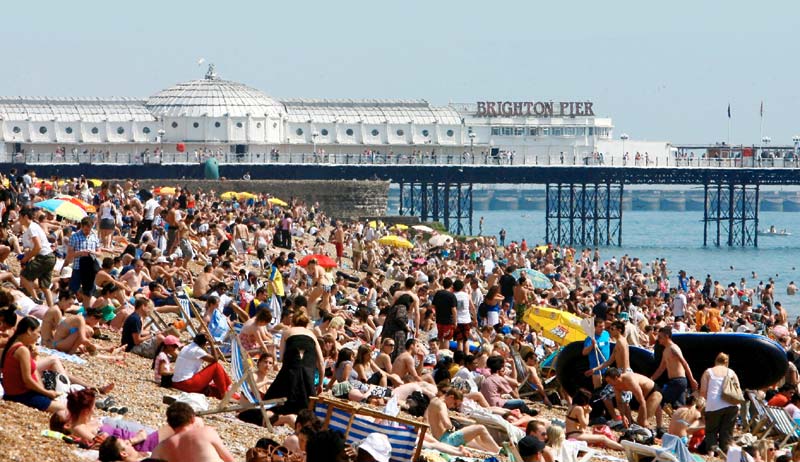 Infact, nearly every holiday snap shows those tell tale burn lines on my bare shoulders.  It was a recurring theme throughout my childhood, teens and even early twenties until I realised that I simply couldn't get away with exposing my skin to the sun in the same way my friends could.
I make my poor parents sound neglectful… they weren't at all.  Who wanted to be the fat kid swimming in an oversize t-shirt and hat whilst your olive-skinned mates frolicked around in bikinis?  Not me!  Those sun defences bit the dust as soon as I was out of eyeline and we just didn't understand the importance of re-applying SPF regularly back in those days.
For the month of June, Lipglossiping.com is going to putting an emphasis on sun protection.  I want to learn more about the different chemicals/mineral options available and what they mean in laymans terms.  I want to fully understand all this UVA/UVB stuff and look beneath the obvious differences between an SPF15 and an SPF50+.  I wanna discuss some of the options currently available on the market and whether or not they're up to the job.
I want to discover some of the easiest-to-wear sunscreens that don't work against my makeup or skin type and I want to finally decide for myself whether the convenience of easily-absorbed sunscreen is outweighed by the potential health risks associated with chemical protection.
Phew!  I hope you don't mind coming along for the ride?!