From the upcoming Fall 2011 collection, Touring America…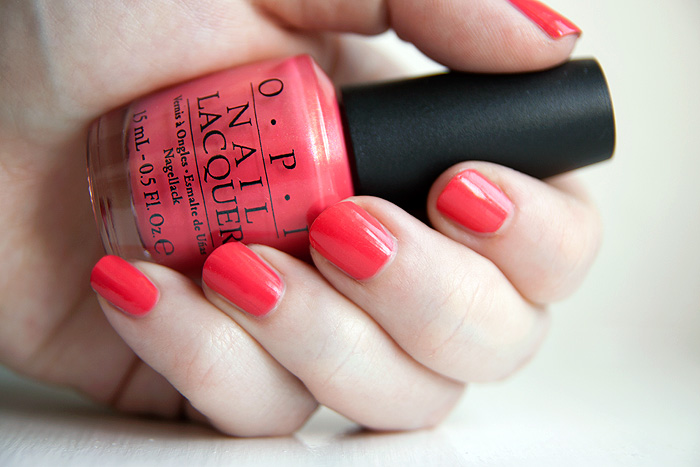 Personally, I eat Mainely everything but if you want your nails to look like the inside of a ripe, juicy watermelon this Autumn, you're gonna need a bit of OPI's I Eat Mainely Lobster* in your life.
I Eat Mainely Lobster is a shimmering almost-neon coral with enough pink in it to keep it looking good on cool skin tones.  It has a pretty under-stated shimmer that catches beautifully in the sunlight.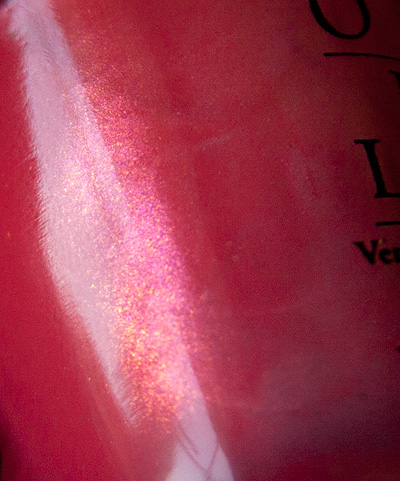 The image above is underexposed so don't trust it for shade depth but I wanted to be able to capture the almost molten shimmer particles in this polish… aren't they pretty?
Formula is quite thin for OPI but it packs enough pigment to have your nailbed covered in two coats.  It dries quickly but lacks glossiness which I'm putting down to the intense brightness of the shade… a quick lick of top coat rectifies that issue.
Overall, I Eat Mainely Lobster is an unusual but winning choice for Autumn/Fall 2011 and I can envisage many toes catching the last few rays of Summer sunshine whilst flashing this shade!
O.P.I – I Eat Mainely Lobster will be available on our shores this August from LenaWhite.
* press sample