I do all my best online shopping late at night… when no-one else is around.  Those two facts may or may not be connected.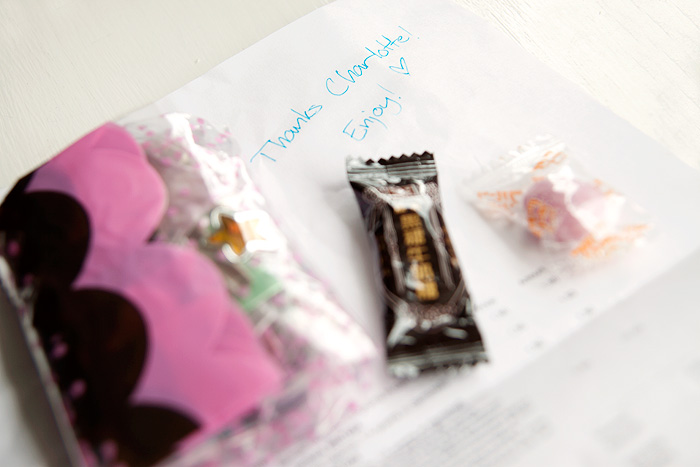 I made a long-overdue Shiro Cosmetics order a few weeks ago and frankly, couldn't be happier with my choices!  I don't know about you but when it comes to posts like these… I just wanna see the swatches, so without further ado – here's what I bought with official descriptions included.  These have all been applied with a damp brush.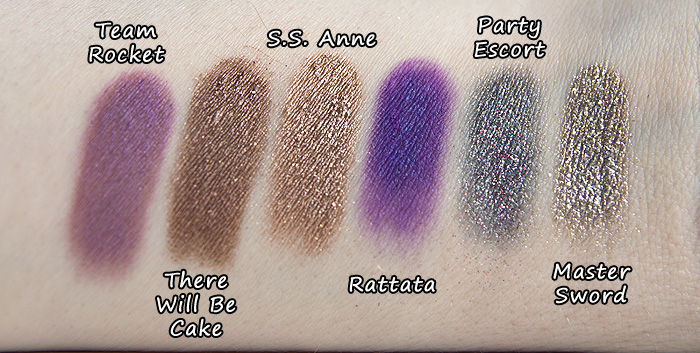 Team Rocket: Shimmery red-toned purple (I get more of a muted greyed purple with a red undertone)
There Will be Cake: Shimmery chocolate brown with cherry sparks
S.S. Anne: Universally flattering, shimmery, subtle-yet-rich champagne with a peachy-copper tinge
Rattata: Vivid opaque bright purple with shimmery blue undertones
Party Escort: Shimmery blackened silver with lots of red sparks
Master Sword: Super-glittery pale taupe – a blend of silver and gold, with bright silver sparks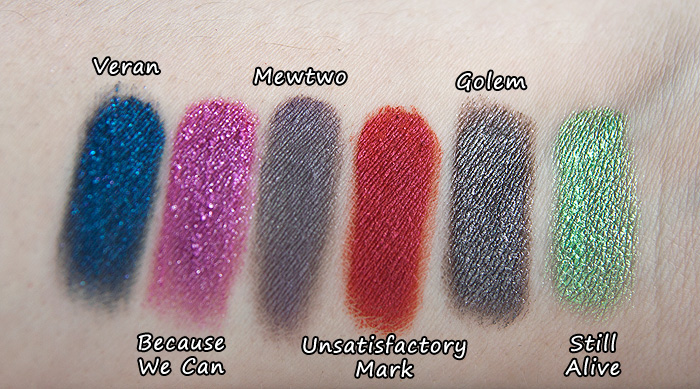 Veran: Super-dark blue-black loaded with aqua and purple sparks
Because We Can: Super-bright shimmery hot pink with flashes of silver
Mewtwo: Sheer, shimmery, medium purple with blue tones
Unsatisfactory Mark: Pure bold crimson with light shimmer
Golem: Rich, opaque brown with strong silver-gray shimmer
Still Alive: Cool, bright shimmery green with a subtle green-to-pink duochrome shift and lime glitter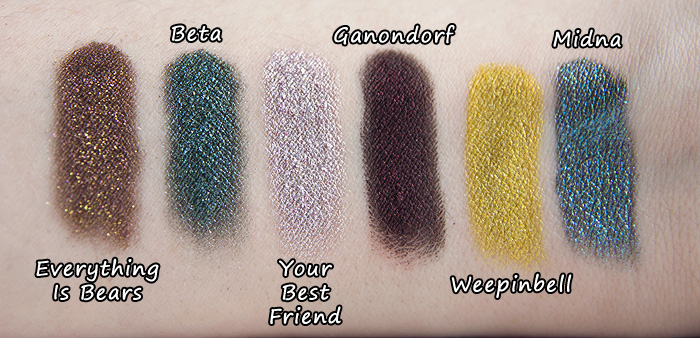 Everything Is Bears: Rich, dark brown packed with gold glitter and red sparks
Beta: Shimmery blackened emerald
Your Best Friend: Shimmery grey-pink with strong pink glitter
Ganondorf: Velvety black with strong dark red shimmer
Weepinbell: Shimmery chartreuse with subtle green duochrome
Midna: Shimmery medium gray packed with bold aqua sparks
Oshus: Dark ocean blue, with boatloads of gold glitter
Test Subject: Bold, shimmery burnt orange
Epona: Soft velvety brown with a misty cream overlay
Outright Fabrication: Soft shimmery white with bold flecks of red and brown
It's nice to be back playing amongst my piggies… I haven't made a big order like this since the She Space had their closing down sale!
Do you have any favourite Shiro Cosmetics shades?