This limited edition Living The Life in Laguna* palette from Stila landed on my desk the other day and once I peeked inside, I knew I had to make it the focus of my makeup that evening.  The darker shades are so rich and Autumnal, I was instantly sold.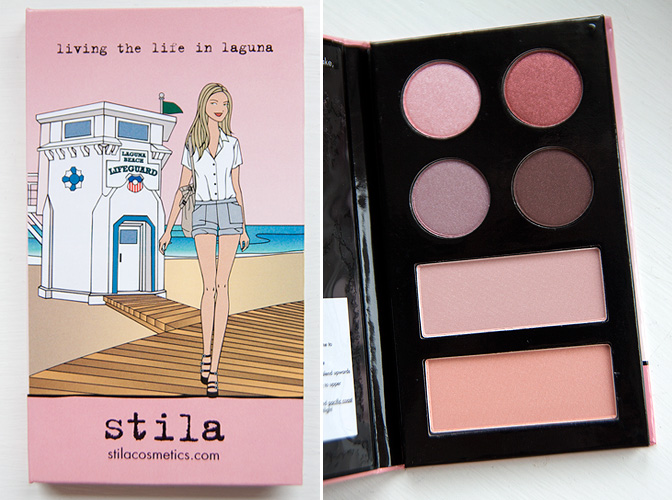 The collectible palette is one of a series of five from the US brand.  It's a little bigger than an iPhone and made of sturdy cardboard.  It contains a (slightly too small) mirror, four eye colours, a cheek colour and a highlighter.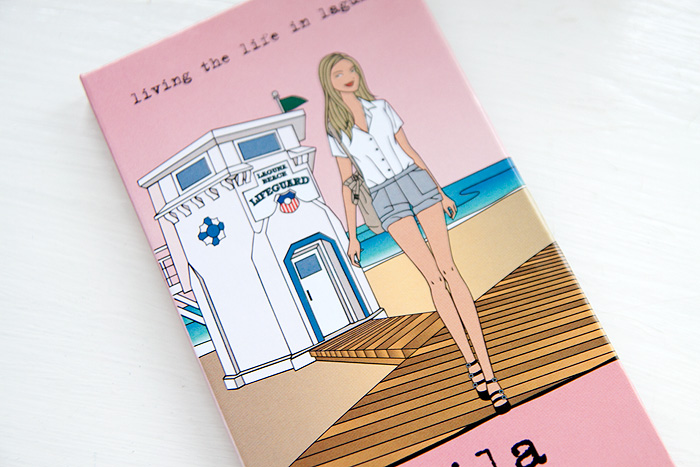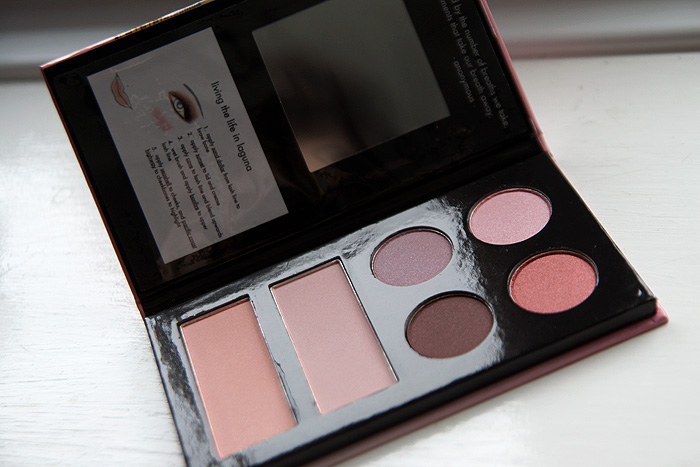 All the eye shades included are shimmery and can be worn both wet or dry.  The cheek shades both contain a fairly subtle shimmer that makes them suitable for both day or evening wear.  I absolutely adore the bottom right shade (of the four eye ones) – a rich, chocolatey brown with copper shimmer, it's exquisite for green eyes.
Each palette in the Beach Girl series comes with a helpful set of instructions on a possible method of application.  I followed Stila's instructions to the letter for this palette which created the following look…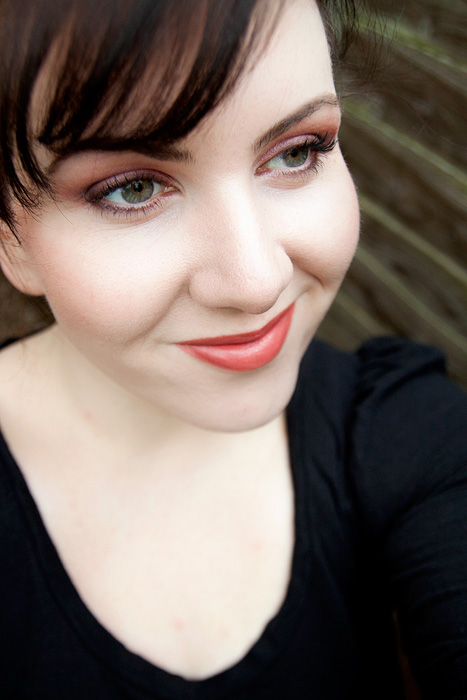 I adore this little palette, even more so when I checked the press information and discovered that the price is set at a mere £10.00 – bargain.  If you want some real bang for your buck in an easy-to-wear palette that provides not only a complete 'look' but also a range of shades you'll mix and match time and time again, look no further.
Stila Living The Life in Laguna Beach Girl Palette is priced at £10.00 and available to buy online from BeautyBay.com
* press sample