…Instagram.
See, I thought it was just like Hipstamatic which I don't use because it's kinda slow and kinda clunky and not very social.  On the internet, I'm all about the social.  In real life, I'm all about the social… leprosy.
Combine this with my slowwww iPhone 3G and the fact that I was always too lazy to hook my iPhone up to the computer to download pictures, I just didn't use it for photos, at all.  I mean… I have my camera anyway right?  Well since Mr. L bought me an iPhone4 for my birthday and I always feel a bit of a tit walking around London with my camera slung across my body, I thought I'd have a go at using it with my photographer (read: girl with a camera) head on when I was in London a few days ago.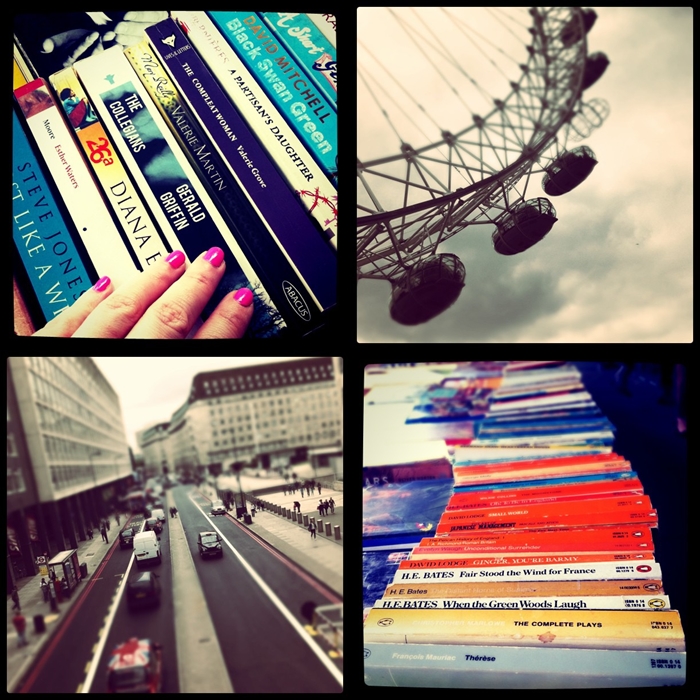 It's clearly all about tilt-shifting the shit out of your images and cross-processing them until they cry out for mercy.  Style over content baby.  But nonetheless, I'm no 'tog snob and it brought a huge revival of love for snapping what I see and trying to think inside a square frame (easier said than done!)
One thing I am GUTTED about though is that I didn't realise you had to 'process' the photos there and then.  I was taking snaps, then clicking 'back' thinking I'd fanny about with the filters later on.  In reality, this meant that I was taking a photo, deleting it, taking another photo, deleting it 4 seconds later.  You can imagine my face when I got on the bus home and realised that I'd 'apparently' only taken 8 photos that day.  I spent 2 freaking hours on the Southbank with this thing!  Oh well, lesson learned *sniff*
If you're one of the last remaining people on earth who owns an iPhone4 without Instagram lurking in one of the folders, you should really consider giving it a go.  A ridiculously satisfying way to take, play with and share your photos!
Do you use Instagram?  Leave your link below if you want!