Love, love, love.
"Repurchase" isn't a word you'll find used too often on this blog.  I try to save it for products that really make it into daily use.  When you own and enjoy using makeup as much as I do, there's tons of products that you love with all your heart.  But a repurchase?  When there's so many gorgeous new things to try?  Gotta be reserved for something genuinely useful.
MAC Mineralize Skinfinish Natural (£18) is one of my most used products.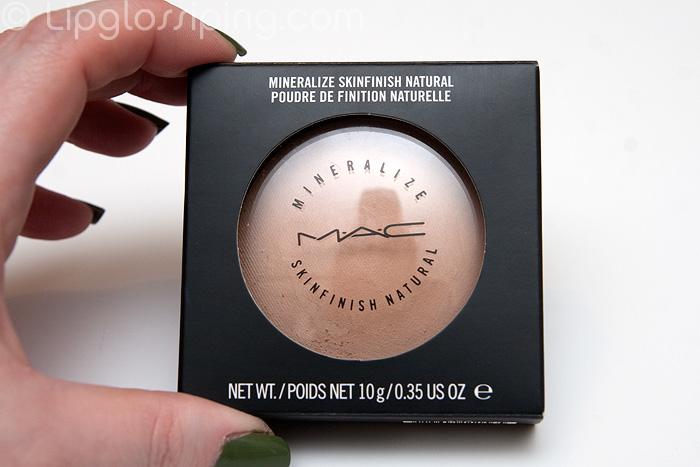 I usually use light medium, but was colour-matched to medium last time I was instore at MAC.  On the way home I was all "Oh noes, why did I let him persuade me to get medium… gonna look muddy and orange".
Yanowot?  It works really well.  I couldn't go darker than this, but when I apply Light Medium now (I still have a scrap left in the bottom of an old pan) it simply isn't as flattering as Medium which warms me up a teeny bit without a hint of orange.
Love. It.
Also, now it's Summer… I'm making more use of my MSF Natural than ever before.  It offers more coverage than many pressed powders and when worn over a sheer tinted moisturiser gives me the coverage I'm looking for but with a light texture.
Did I mention I love it?
MAC MSF Natural is available instore at MAC or online.  My tip for this product?  Next time you're instore, ask the MUA to apply a shade darker than you would normally go for…