With all this Chanel vs. BarryM nail polish dupe talk… how could I possibly have resisted CHARGING down my local Superdrug as fast as my fat little trotters could carry me (ok, I drove) before scooping up a bottle of BarryM's new nail polish sensation Dusky Mauve to compare for myself?
Well I couldn't.  Hence this post – duh.
So is it?  Isn't it?
It most certainly is.
BarryM's Dusky Mauve Nail Paint is a practically perfect dupe for Chanel's Paradoxal – I'll let the photos do the talking.
When Bazza met Coco… *cue music*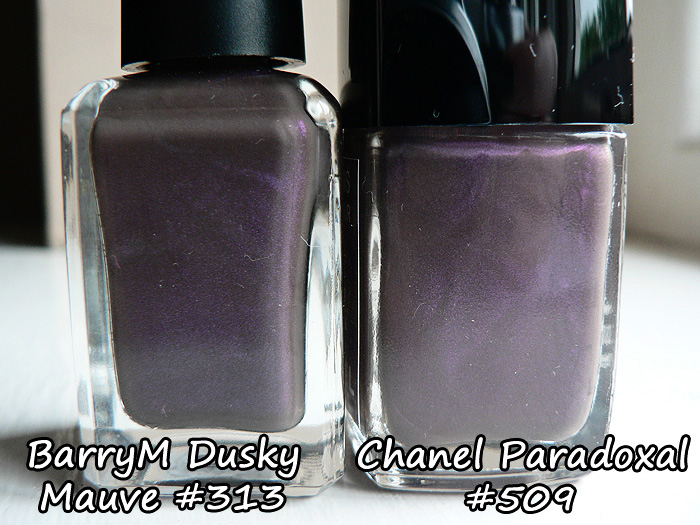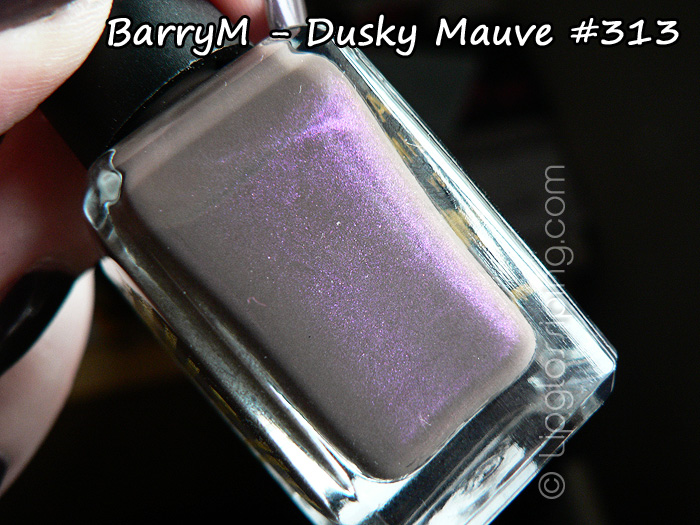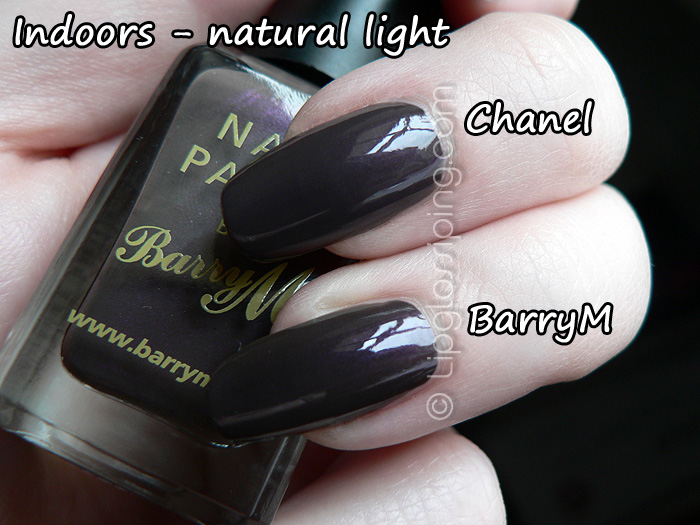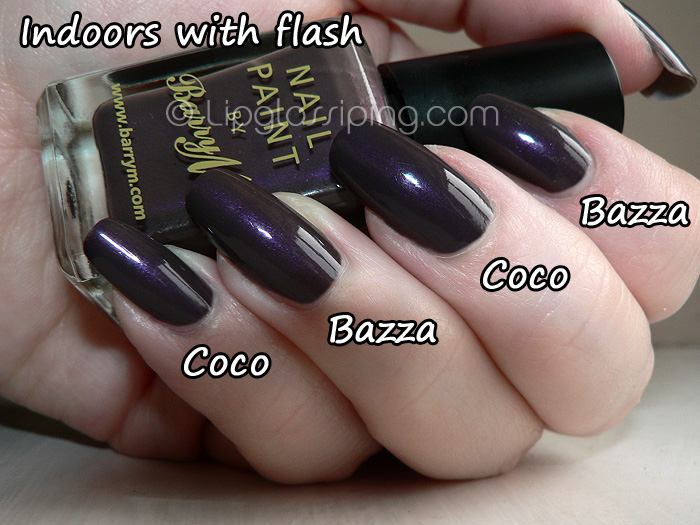 The only teeniest, tiniest difference between the two is that I feel the BarryM version may have a touch more sparkle in direct sunlight… but I'm not even 100% confident on that.
If you had wanted to indulge in Chanel's Paradoxal but couldn't quite stretch to the £16.50 required to do so… put those pennies towards the £2.95 dupe of the year and head down to Superdrug for BarryM's Dusky Mauve instead.  No one will be able to tell the difference.
If your local Superdrug/Boots are out of stock, don't forget that you can also buy BarryM's Dusky Mauve Nail Paint online from the BarryM website which ships internationally.