A traditionally British school-dinner pudding from the 70s.
I'm too young to remember this and I suspect that Mr. L is too but when I found the recipe and asked him if he remembered it from his school days, he swore blind he did.  I don't believe him… I think he just heard the words chocolate, sugar and butter and decided to play a bit of a blinder in the bluffing stakes.
I made it anyway…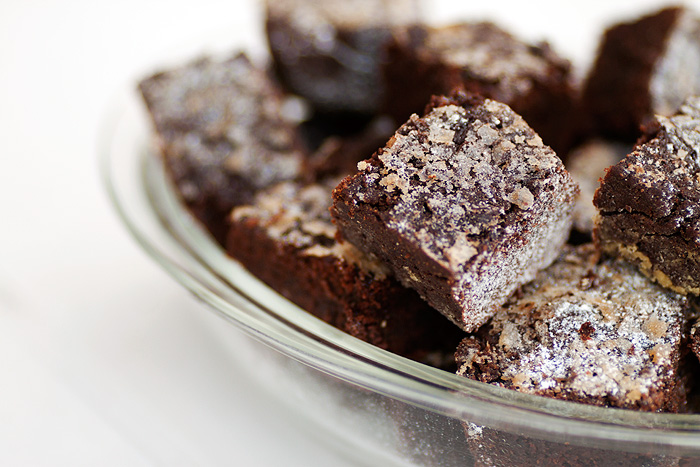 It's definitely authentic, it tastes a lot like 1970s Britain.  Particularly if you take the dryness from the Summer of 1976 and mix it up with some bleakness from '79.
160g/5 1/2 oz Butter
1 Egg
25g/1 oz Cocoa powder
225g/8 oz Self Raising flour
175g/6 oz Granulated sugar

1.  Pre heat oven to 170ºC (160ºC fan)

2.  Gently melt the butter in a pan

3.  In a large bowl mix all the dry ingredients together before making a well in the centre.

4.  Pour in the melted butter and beat well to combine.

5.  Add a well beaten egg to the flour mixture.

6.  Place the mixture into a greased square tin and gently flatten and press into the corners.

7.  Brush with water and sprinkle with sugar.

8.  Place in the top half of the oven for 45 minutes.

9.  Remove from the oven and allow to cool for 5 mins before cutting into pieces and placing on a wire rack to cool.
I'm so pleased I was born in 1981.
Do you remember Chocolate Concrete?